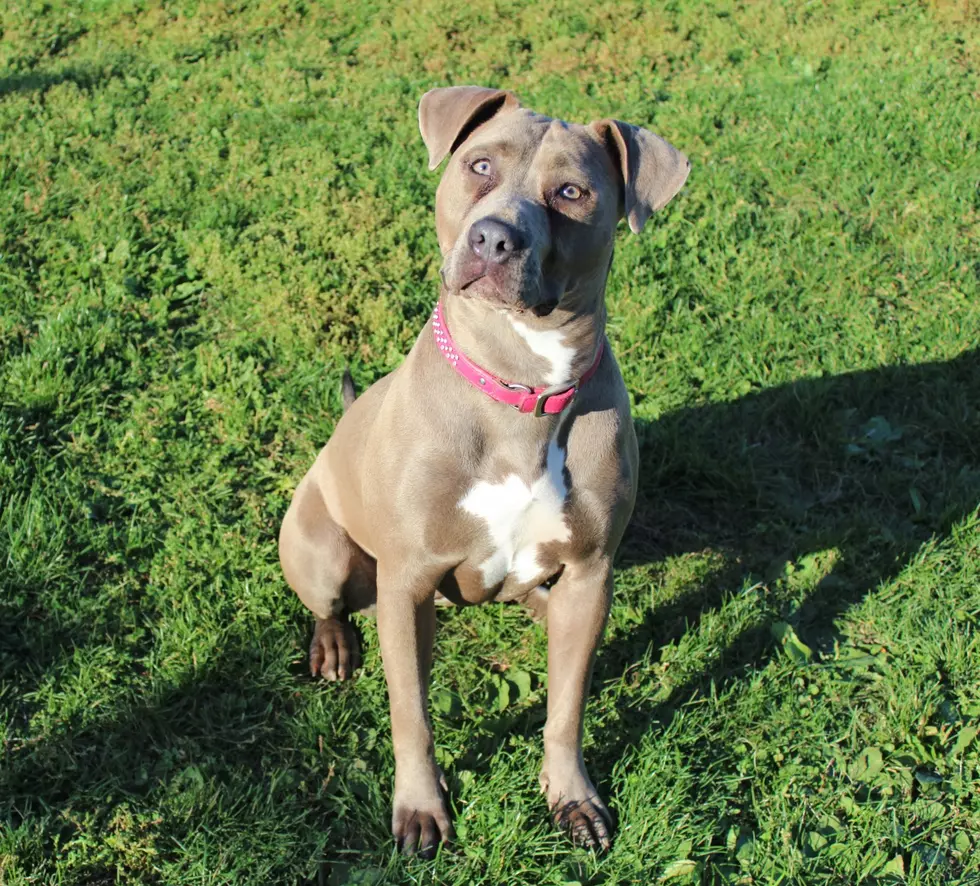 Fall In Love With This Playful and Adoptable 2-Year-Old Pup
Winnebago County Animal Services
If you are someone who is on the hunt for the perfect female to compliment your life, look no further than Mya!
Why is she so perfect? Let's examine some attributes that usually add up to the perfect companion:
Fun/playful personality
Beautiful eyes
Great smile
Loves to cuddle
Well mannered
Ready to make a lifelong commitment
Here's what Amber Pinnon, Adoption and Volunteer Program Coordinator for Winnebago County Animal Services, had to say about Mya;
Are you ready to F A L L in love?! Meet Mya! This two-year-old pup is the life of the party and knows how to have a good time! Her hobbies include zooming, leaping, and showing off her irresistible smile. Ready to commit?
Just to clarify, when Amber says Mya loves "zooming", she doesn't mean hopping on Zoom to chat with fellow canines and felines, I believe she means running back and forth enthusiastically. ;)
Here comes the best news; Mya's adoption fee is only $110, and she is ready to go home with you today! If you are interested in adopting this beautiful gal, please fill out an adoption application online before you go to the shelter in person to meet Mya, and don't forget to include ID # A434951 on the form.
Happy trails, Mya! I hope your new life is every bit as beautiful as you are!
Catch Lil Zim on 'Q98.5 Mornings with Lil Zim & JB' on Q98.5 from 6:00 a.m. to 10 a.m. Follow her on Twitter, Instagram, and  Facebook
Check out these 50 fascinating facts about dogs:
More From Rockford's New Country Q98.5