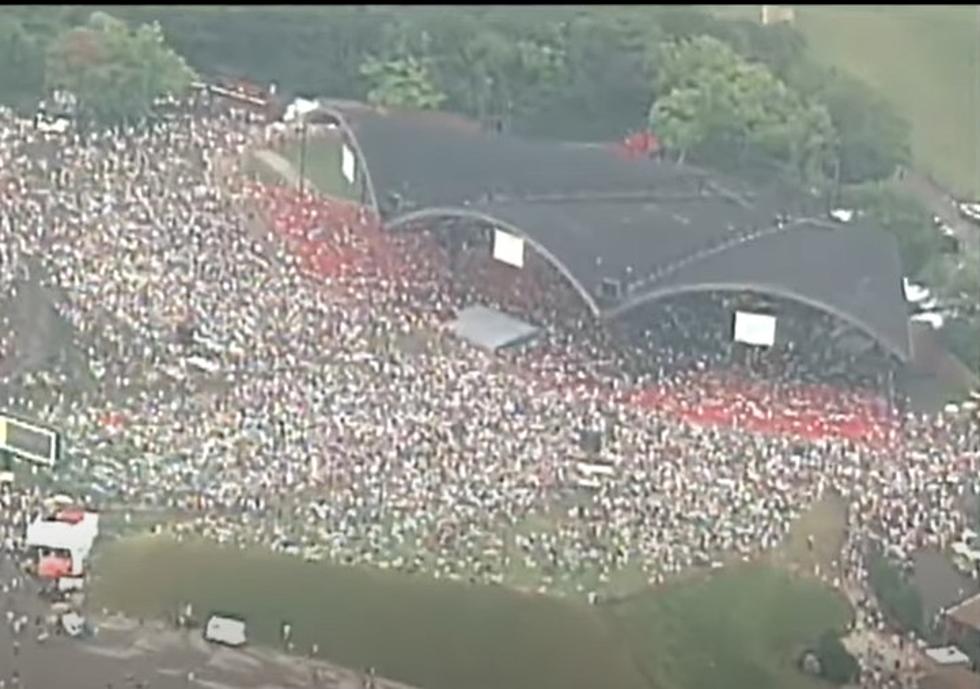 4 Illinois/Wisconsin Outdoor Music Venues Rank In Top 25 Of U.S.
Photo From YouTube
Four outdoor music venues in Illinois and Wisconsin have been ranked in the top twenty-five for the United States.
Going To Concerts Is A Great Hobby 
When it comes to hobbies, some people like to play golf. Others go fishing. Many have video games. For me, my favorite thing to do is go to concerts. I would attend them every day if I could. I have gone to literally hundreds in my life.
Summer Is The Best Time Of Year For Concerts
When it comes to going to concerts, my favorite time of year is summer. The outdoor amphitheaters are the best. Plus, we have several options not far from Rockford. The vibe is so much better than being inside, especially in an arena.
The Best Outdoor Concert Venue In The United States
For outdoor concert venues, there is one that sets the standard for everyone else to follow. That is the amazing Red Rocks Amphitheatre in Morrison, Colorado. It is a natural theater in the middle of the mountains. I was lucky to visit there a few years ago. Honestly, it was a religious experience.
Illinois And Wisconsin Music Venues That Make Top 25 List
You do not have to travel all the way to Colorado to experience an incredible outdoor concert venue. In fact, four of the top twenty-five are located in Illinois and Wisconsin.
According to binauralrecords.com, 
#20 Huntington Bank Pavilion At Northerly Island in Chicago, Illinois
This venue is located on the former location of Meigs Field Airport. It is near Soldier Field. The backdrop of the stage is the Chicago skyline and behind you is Lake Michigan. That makes for perfect views during the show.
#15 The Pavilion At Ravinia Festival in Highland Park, Illinois
This historic venue is the oldest outdoor amphitheater in the United States. It is surrounded by a forest. The grounds are huge and you are allowed to bring food and beverages for a picnic.
#11 Jay Pritzker Pavilion In Millennium Park In Chicago, Illinois
This unique outdoor concert venue is designed like a work of art. It is located right in downtown Chicago, so you get another great view of the skyline as a backdrop. It is truly a special way to experience live music outside in the Windy City.
#7 Alpine Valley Music Theatre In East Troy, Wisconsin
For concert-goers in our area, this is the ultimate outdoor concert experience. It is the second-largest amphitheater in the United States. The list of artists that have performed there is legendary.
If you get a chance, check out one or more of them this summer.
Final Albums: 41 of Rock's Most Memorable Farewells
Photos of "The Lot" Outdoor Concert Venue In Clinton, Wisconsin
Photos of "The Lot" Outdoor Concert Venue In Clinton, Wisconsin
More From Rockford's New Country Q98.5