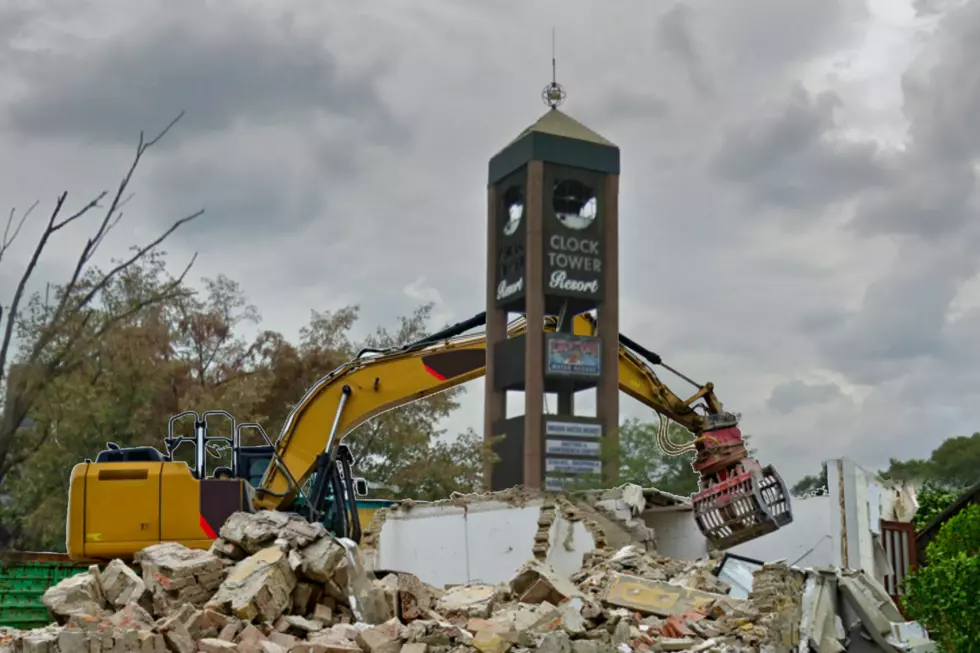 What's Up With Rockford's Clock Tower?
Thinkstock / Reddit via Karilovesolivia
It's still a little weird seeing what once was a thriving hotel and water park has turned into rubble. The Clock Tower Resort & Conference Center looks like a pile of bricks and mortar but two parts are still standing, at least as of this writing. The former home of Coco Key Water Resort still exists (the water slides) and the tower of the iconic is still standing. Will the clock be salvaged for whatever future structure to be built on that site? Will it be moved to a different location and tick once again?
A Q98.5 listener called in to share an unconfirmed bit of info- the physical tower will remain standing (but refurbished) and the new structure will be built around or near it. The water slides have been sold and are waiting to be moved to their buyer's location.
As for the possible return of the iconic clock, why not make it a digital screen of an analog clock? It would always work and never freeze in the winter.
---
More From Rockford's New Country Q98.5