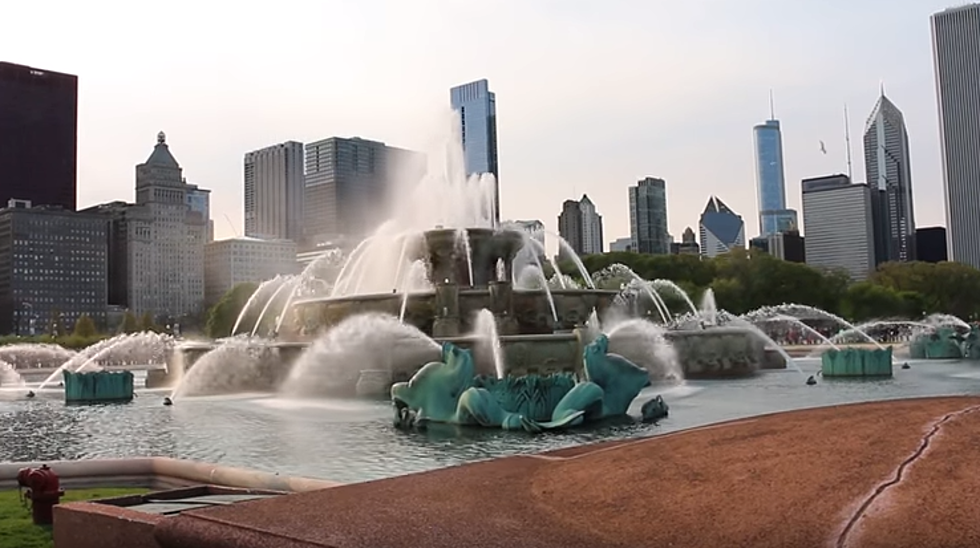 We Know Summer Is Here When Chicago's Buckingham Fountain Turns On
AllexaChicago;YouTube
Here's a sign telling us that summer is here. No not the warmer temps.
It's when Chicago's Buckingham Fountain turns on.
This Sunday will mark the beginning of summer in Chicago when the beautiful Buckingham Fountain begins pumping water. (ABC7)
ComEd and The Chicago Park District, together, have been testing the jets on the fountain the last couple of days for the big celebration this Sunday.
From Noon to 3pm there will be all sorts of fun games, activities and live entertainment to mark the opening of the summer season, with the main event of the fountain turning on at 2pm.
After the ceremonial turning on the fountain, it will be available to enjoy everyday "from 8 a.m. to 11 p.m. every day. At the top of each hour starting at 9 a.m. (with a final showing at 10:35 p.m.)" during the summer months.
If you don't have plans this Sunday and looking for something different to do, this could be it for you and friends or family.
I think this would be fun to see.
More From Rockford's New Country Q98.5