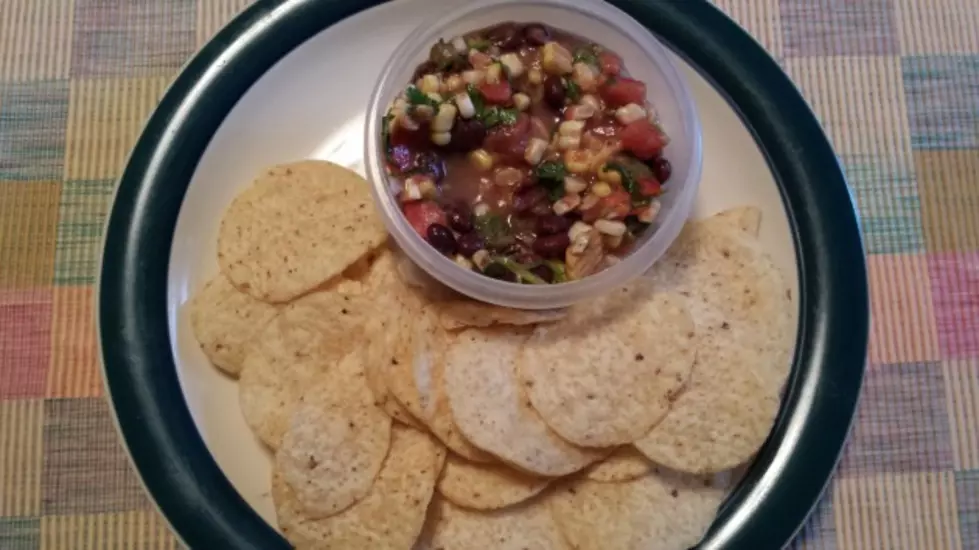 Use your Summer Veggies in this Tasty Low Calorie Salsa
Susan Tyler; Townsquaremedia
It's my favorite part of summer. When all the veggies come rolling in from the garden.
If you find that your swimming in sweet corn and tomatoes this tasty, low calorie salsa is the perfect recipe to put them to good use.
This is super simple and easy to make.
I cut the fresh corn off the cob and didn't bother with grilling it as instructed. I thought it tasted awesome that way. However, if you would prefer to grill or boil it go ahead.
Also, I added about 2 cloves of garlic, because I had minced garlic in the jar. I added about a 1/2 teaspoon of cumin and about 1/4 teaspoon of chili powder as well. Season it to suit your tastes.
The cool thing about this is that it uses up your veggies before they go bad. Plus it's fresh, low in calories (you can eat as much as you want) and it's plain outright perfect for these hot summer days.
3 to 4 small ears corn
1 can (15 to 16 ounces) black beans, drained and rinsed thoroughly
1 large tomato, seeds removed, diced
1 large clove garlic, minced
1/4 cup minced red onion
2 to 3 tablespoons finely minced jalapeno or poblano pepper
juice of 1 lime, about 3 tablespoons
3 tablespoons fresh chopped cilantro
dash salt and pepper, or to taste
Grill or broil corn to char slightly; let cool.
Combine remaining ingredients in a bowl. Cut corn from cobs and add to the mixture. Refrigerate for at least an hour before serving time
More From Rockford's New Country Q98.5