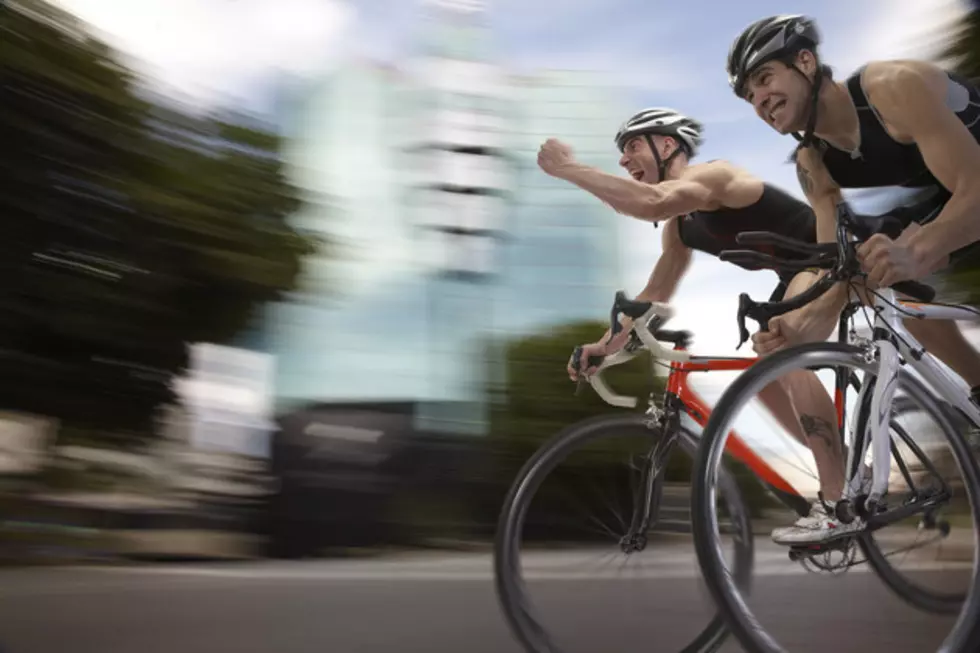 Tour de North End Bike Festival
ElChoclo; ThinkStock
If you like biking and want to have fun, then you need to sign up for the Tour de North End Bike Festival this Saturday.
The fifth annual Tour de North End Bike Festival is this Saturday. Get some friends together for a fun afternoon of biking on a scavenger hunt sort of ride while winning prizes isn't to shabby of a deal.
According to gorockford.com, the event coordinator's are expecting over 900 cyclists to turn out on Saturday. You'll want to get there right away to register.
Signup is from 11am-1pm at the Olympic Tavern on North Main. The ride from 1-5pm. 
There is no pre-planned route -- riders are encouraged to make a few friends, and head to as many places as they like on two wheels. After collecting passport stamps, riders should return to The Olympic Tavern by 5pm and redeem their stamps for entry forms -- the more stamps they gather, the more entry forms they can put into the box, and the better their chances of winning prizes. TDNE is a rain or shine event. Riders should dress for the weather and bring a bike lock, water bottle and helmet.
The cost is $12 in advance or $15 the day of the event.
For more details visit their facebook page, here.
This is so cool. I wish I had a decent bike. I don't think my old 10-speed I got when I was 13 would work for this though.  Hmmm, I'm thinking maybe next year.
More From Rockford's New Country Q98.5