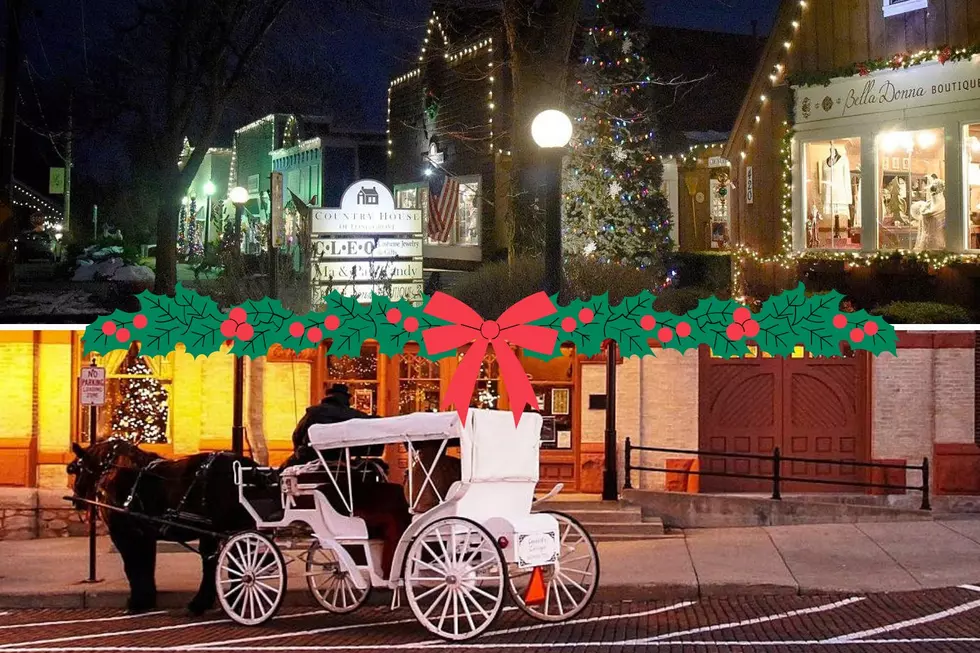 Two Places In Illinois Where You Can Still Enjoy a Unique, Old-Fashioned Christmas
Enjoy Longgrove, City of Woodstock via Facebook, Canva
Vintage is all the rage these days. Vintage clothes, vintage decor, vintage furniture...you get my point, lots of people love vintage things right now. If you happen to be a vintage lover, here are two places you need to visit in Illinois this holiday season for a truly old-fashioned Christmas experience.
Old-Fashion Christmas Celebrations in Illinois
Being a vintage appreciator myself, I went on a hunt for unique, old-fashion Christmas events my family could check out this holiday season. When I say old-fashion, what I really mean is places we could go on a horse-drawn carriage ride, enjoy some boutique, local shopping, listen to carolers, see some cool decorations...that sort of thing. Galena, Illinois is always a great place to go for that kind of experience, but we've done that before, I wanted to have some new options to explore this Christmas. Here are two cool ones you can still enjoy this month from trekaroo.com;
Vintage Holidays in Long Grove, Illinois
Vintage Holidays in Long Grove, Illinois is going on now through December 18, 2022, and offers quaint shopping, carolers, Santa, horse-drawn carriage rides, and more during this unique small-town Christmas experience.
Victorian Christmas in Woodstock, Illinois
The Victorian Christmas celebration in Woodstock, Illinois still has plenty of fun to offer your family this month including horse-drawn carriage rides, shopping, dining, holiday shows, a Christmas Tree Walk at the Woodstock Opera House, and so much more!
Here's even more Illinois holiday fun you need to experience with your family this month...
Snowman's Reindeer Farm, in Canton, Illinois, is Full of Christmas Magic
Snowman's Reindeer Farm is a prime spot to experience the magic of Christmas in Illinois.
Galena, Illinois: One of America's Very Best Christmas Towns
Wouldn't you know it, the most magical time of year also happens to be when this old-fashioned town looks its best.
More From Rockford's New Country Q98.5