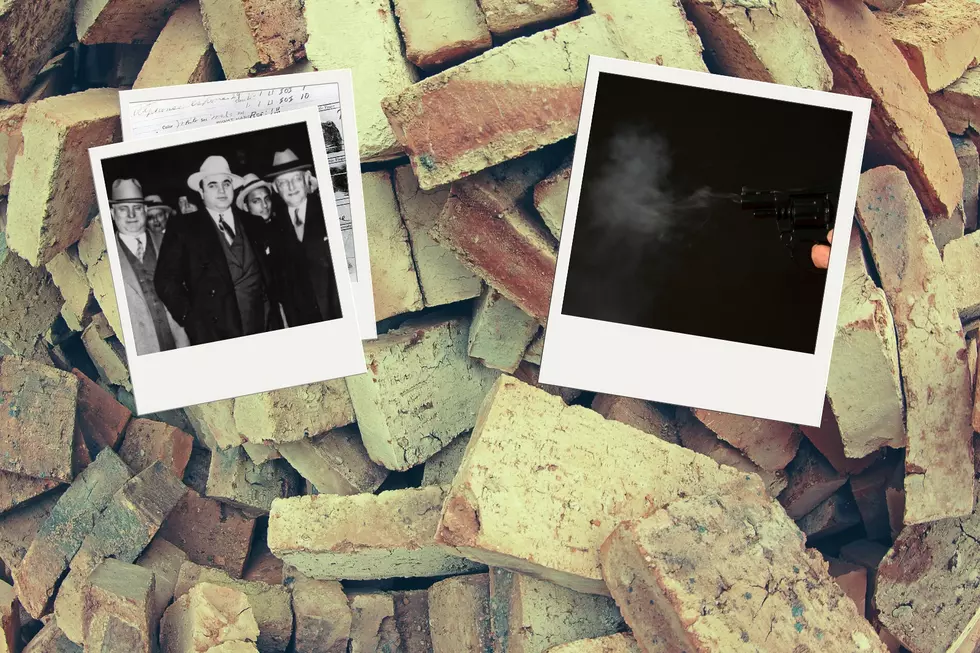 Items From Infamous Illinois Murder Scene Are Haunted and Bring Bad Luck?
Getty Images, Joliet Police Department, Canva
The St. Valentine's Day Massacre of 1929 is a dark reminder of the violence that ran rampant in Chicago during the Prohibition era. Al Capone and his gang are infamous for their actions on that day when they gunned down seven members of a rival gang in cold blood. Afterward, the building where it happened was eventually torn down but not before some bricks from its walls were taken and put on display at a local nightclub as reminders to patrons about what had transpired there years earlier.
Before the building was completely demolished, a nightclub took over the space, and the bullet-riddled bricks from the massacre were placed on display in the men's restroom. This peculiar decor and it seems almost uneasy to have those bricks on display but to each their own.
See More: This Day In History: Al Capone Arrested in Joliet, Illinois
After the club closed, its owner took those bricks and sold them, but received most of them back, as their recipients complained of streaks of bad luck that followed them. Fast forward to today, people who walk past complain of negative energy, haunting gunshots, and floating orbs in the area where the bloody wall once stood.
Bricks From The St. Valentine's Day Massacre Were Haunted?
The morbid curiosity surrounding the "souvenirs" did not last long; those who purchased these bricks reported streaks of bad luck following them wherever they went. Many returned them back to their original owner who kept them until recently when he sold off most pieces except for one which still remains with him today.
The site now belongs to an old nursing home but locals have complained about feeling negative energy emanating from it along with hearing ghostly gunshots echoing through its empty hallways or seeing mysterious floating orbs around where the bloody wall once stood – all signs pointing towards something sinister lurking beneath its surface.
33 Allegedly Haunted Dolls on eBay Listed by Illinois Sellers
Ummm, can anyone explain why these toys are tethered to an abandoned motel south of Rockford???
More From Rockford's New Country Q98.5