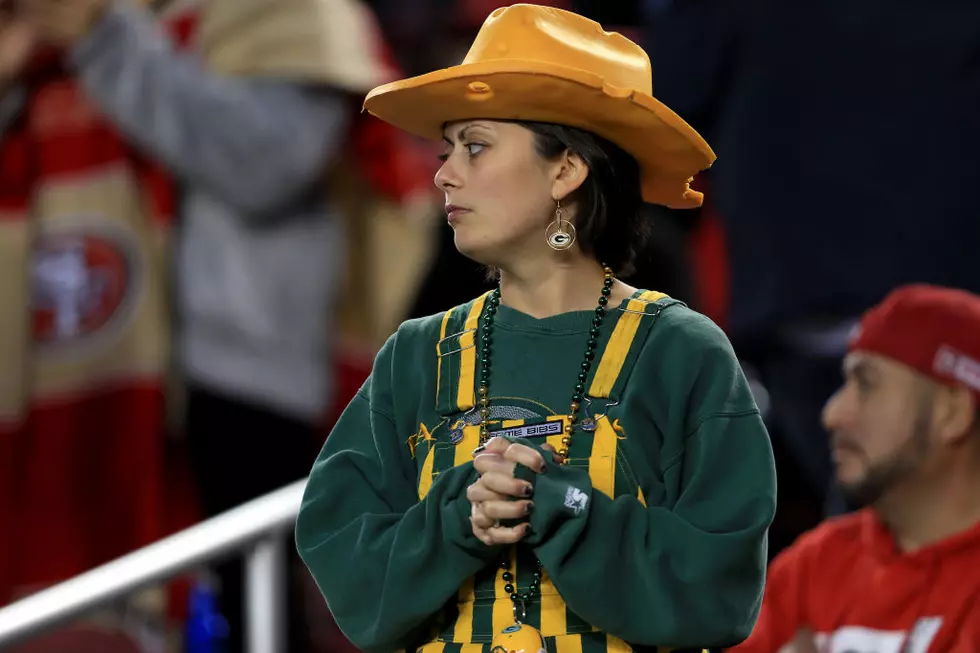 Sorry Packers Fans, You're Not Allowed at The First Two Games
Getty Images
To be honest, I don't think I'd feel comfortable sitting in a sports stadium right now. Maybe some people would, but not me.
And it turns out Green Bay Packers fans don't even have the option to attend the first two home games.They announced Thursday that Lambeau Field will not host fans at the first two home games this season.
As preseason games are not being played this year, conducting the first two regular-season games with only the essential participants will allow the organization to place its full focus on the game itself. This will also allow the organization to implement all the protocols that are in place due to the pandemic.
The Packers' third home game is on Nov. 1 against the Minnesota Vikings. So as of right now, that's the first possibility for fans to attend. But like everything in life right now, only time will tell.
If the team can transition to hosting fans for games later in the season, Season Ticket Holders who have opted in for the opportunity to purchase tickets this season will receive instructions about the ticket-purchasing process at a later date.
KEEP READING: Here are 50 of the most famous sports goofs
More From Rockford's New Country Q98.5