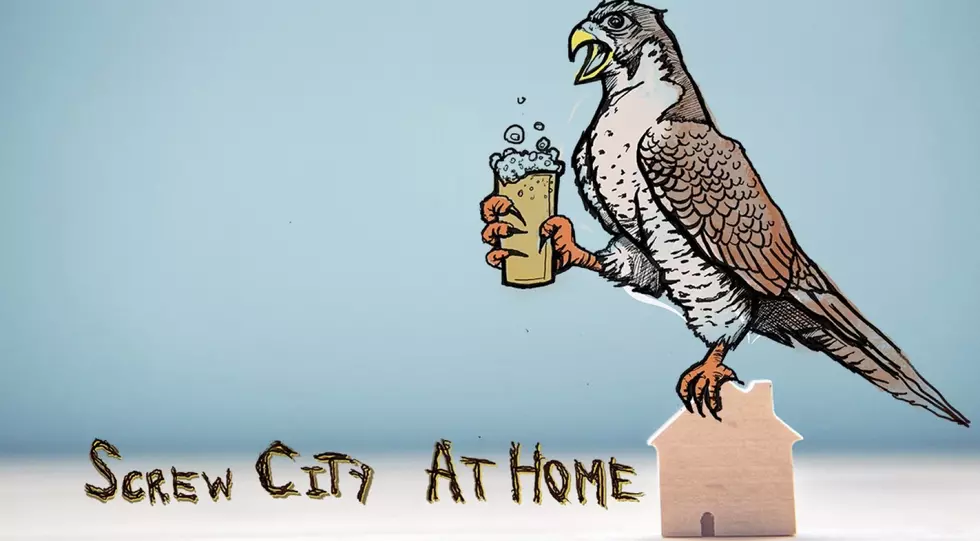 Rockford's Screw City Beer Fest is Moving Into Your Home in 2020
SCBF
For Screw City Beer Fest's 10th year, we'll celebrate a new way to be together, no matter where we are. Not just in the River District anymore, now it's global.

Screw City At Home, is the name of the year's festival and organizers have come up with a great way for us to still feel like we're at the festival, we'll just be at home with our beers.
There really is no safe way to do a big, in-person, festival right now. The people behind Screw City Beer Fest worked hard to find a way for beer lovers to gather together, digitally, and do what they love... drink and talk about beer. The date for Screw City At Home is Saturday, September 12.
"This format, even though it is 'digital', is the closest experience we have seen (and used) that operates and feels like a festival. You will be able to see, interact, and enjoy all your favorite things about the beer festival. The only thing you need to bring is a device that connects to the internet, has a camera and audio sharing capability... oh, and your own beer." (Screw City Beer Fest on Facebook)
Now, about the beer. Screw City is NOT providing the alcohol this year, they're providing a platform for us to connect to our beer-loving community. Screw City will be providing a list of places where you can buy beers, in advance, from brewers and food vendors that would have been at the event. Places like Artale, Abreo and Lucha Cantina. The official list of places is still under construction.
The other important detail, is how to purchase your 'kits' to enjoy this year's digital festival. There will be three different options:
15oz Custom Branded Glasses (there is no 2 oz line on this glass to be ignored as you pour)
Coaster Pack
Bottle Opener
15oz Custom Branded Glasses
Coaster Pack
Bottle Opener
Few other surprises
Purchase your kits and swag HERE.
Screw City At Home organizers will keep you up to date with all the latest information, via their website. Be sure to check often.
KEEP READING: Here are the best places to retire in America
More From Rockford's New Country Q98.5