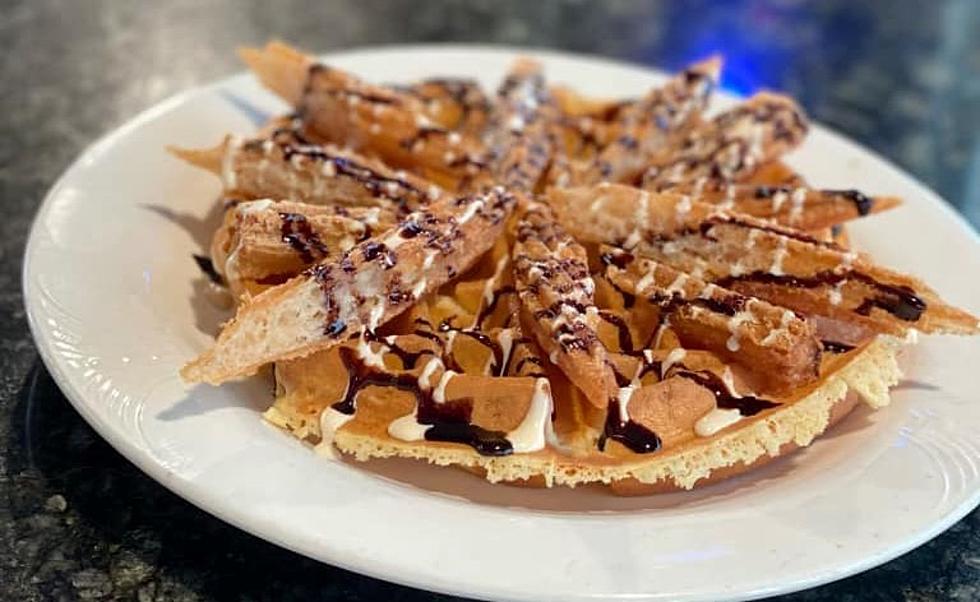 Long-standing Illinois Bar Flips to Brunch Spot and OMG Those Waffles!
Andy Rio Roiniotis
Churro waffles anyone? How about cinnamon roll pancakes? Roasted Fuji Apple French Toast? You can get them all in Rockford's newest brunch restaurant. 
Chances are, you've been to RBI in Rockford. Whether you stopped by for lunch with your family, drinks with your friends or to catch a big game.
But RBI isn't what it used to be. In fact, it isn't just RBI anymore, it's rbi. Brunch Bar.
And brunch is the best, so you know I'm excited!
RBI owner, Andy Rioniotis shared the most recently photos of these insanely delicious looking items today and I'm not sure which one I would order first!
If waffles and French toast aren't your jam, he also recently posted the avocado toast which looks phenomenal. I would probably get mine without any cheese, but holy moly it looks fantastic!
The revamped RBI Brunch Bar was announced on December 13, and they've been rolling out new items ever since.
Yesterday, December 19, they announced on Facebook that they will have their new brunch menu launched in full next week.
Are you thinking... can I get a drink with my waffles? Of course you can.
RBI is home to Rock N Vodka, and I know they have a Rock N Vodka Bloody Mary bar, and I'm just going to guess there will be a few other brunch drinks available too.
Definitely a brunch spot to put on your 2022 to-do list!
28 Big Things Everyone Else Loves But Rockford Folks Can't Stand
You've more than likely heard the old expression, "opinions are like ________, everyone has one." This list more than validates that expression.
LOOK: 40 Discontinued & Special Edition Kellogg's Cereals
More From Rockford's New Country Q98.5