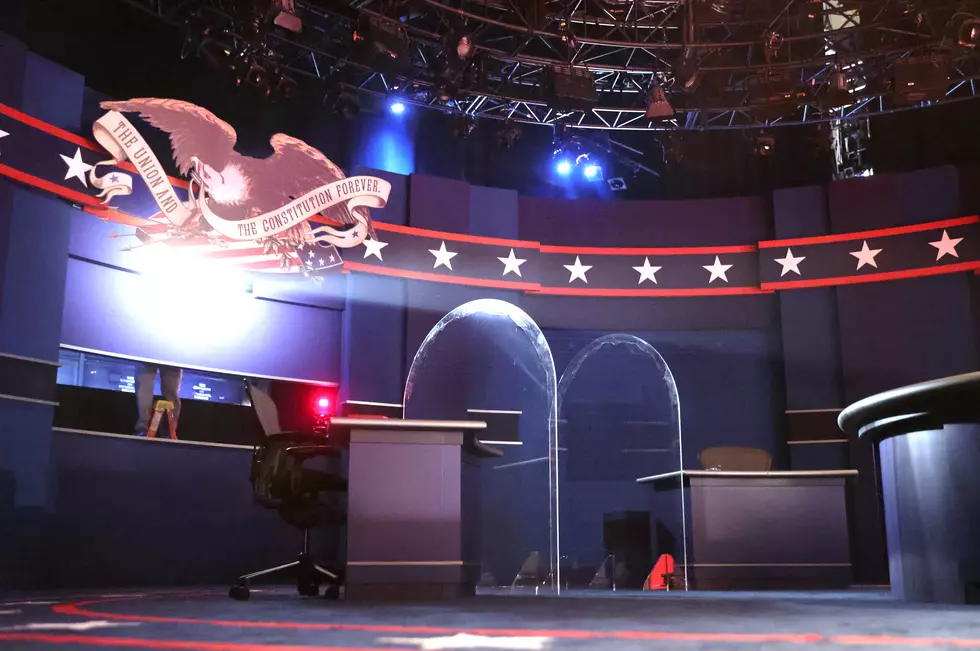 Illinois Will Love This Vice Presidential Debate Drinking Game
Getty Images
Some people watch important election season debates for different reasons while others do not watch them at all. Here's a game that might help you learn something and definitely will get you drunk.
Personally, the first presidential debate was like watching a reality television catfight on Bravo!. I bailed less than 10 minutes in. Had I been indulging in an adult beverage with a game involved I might have given it more time. Thankfully, there's a drinking game for tonight's Vice Presidential debate. I would suggest a fifth or 12-pack or whatever your drink is but Washingtonian.com has pulled out all the stops. You make need a keg. Either way, pop some Tylenol and chug some water 10 minutes before this debate, or tomorrow will be rough.
When to drink for Kamala Harris:
- Mentions how close she was with Beau Biden.

- Criticizes Pence on his record as head of the coronavirus task force.

- Says "nobody is above the law."

- Grills Pence on Trump's response to his own Covid diagnosis.

- Says we need to end systemic racism but fails to explain how.
Talks about how he's a Christian. Drink twice if he explicitly describes himself as "A Christian, conservative, and Republican, in that order."
- Mentions "Mother." As in his wife, not his actual mother.

- Shakes his head while Harris criticizes Trump.

- Brings up how Biden and Harris fought in the primary debates.

- Emphasizes the need to "restore American values."
Here's where you're going to need to be stocked up on your bevy of choice. You're going to have to drink when these things happen...
- Says "the United States of America"

- Precedes talking about their home state with "the great state of."

-Describes their running mate's health as "excellent," "fantastic," or likewise.

- Interrupts the other (advanced version, please drink responsibly).

- Directly insults the other (advanced version, please drink responsibly).
There are some CHUGGING rules too. You can find those instances HERE. The Vice Presidential Debate is tonight at 8 p.m.
---
JB Love is ½ of  Q98.5's Lil Zim & JB In The Morning, weekday mornings from 5:00 a.m. to 10 a.m. Follow him on Twitter, Instagram, and Facebook.
Enter your number to get our free mobile app
More From Rockford's New Country Q98.5