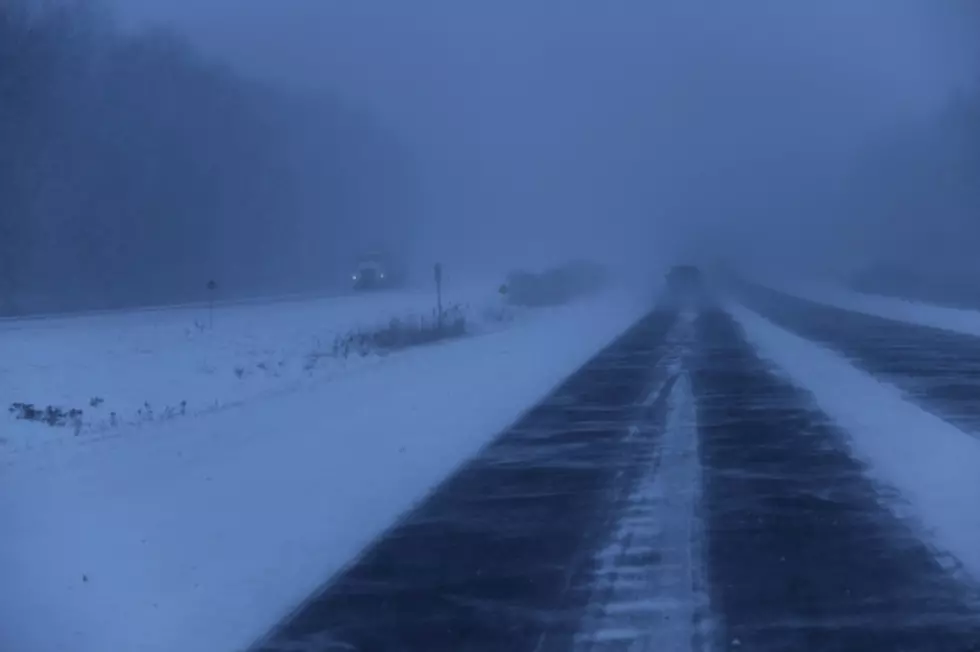 Here Are The Latest Road Conditions For Rockford, Northern Illinois and Southern Wisconsin
ineb1599
The Rockford area is experiencing the first snowfall of the 2016-17 Winter Season. Here are the latest road conditions for Northern Illinois and Southern Wisconsin.
As of 12:45 this afternoon, Northern Illinois interstates are a little slippery but travel is OK. The heavier snow is currently located south of I-39, where Winter Storm Warnings are in effect for Dekalb, Lee, Ogle and Whiteside Counties. Those counties are could see anywhere between 4-9 inches of snow, which could make travel hazardous.
Some other road issues in Northern Illinois can be found on US 20 heading to Dubuque.
US 20 from East Dubuque to Stockon has 75% snow covered roads. That report was updated around 12:45 this afternoon.
For those traveling to Wisconsin, both Interstate 90 and Interstate 43 are seeing slippery spots. Here is a picture of I-39/I-90 interchange at Stateline Rd.
The snow is forcasted to continiue for the next few hours and then it is supposed to come to an end.
If you have to travel later today, click here for the latest road conditions for Illinois. Click here if you are traveling to or from Wisconsin. Please be safe and follow all winter safety driving tips.