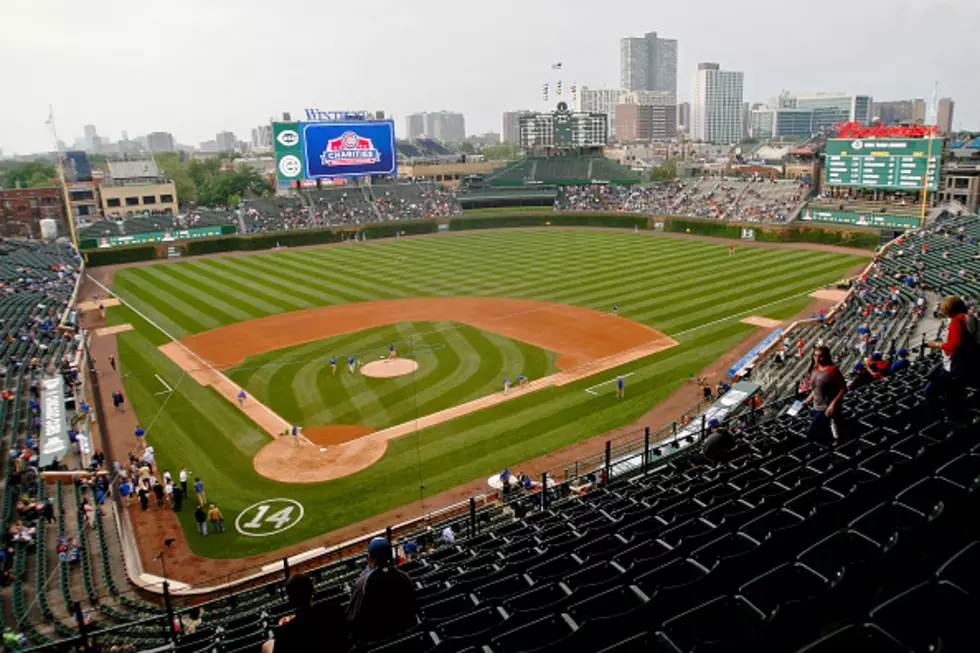 What was the No. 1 Song the Last Time The Cubs Won The World Series?
John Durr / Getty Images
Do you know what was the number one song the last time the Cubs won the playoffs?
Huffington Post compiled a list of the songs that The No. 1 songs when each Major League playoff team last won the World Series.
For the St Louis Cardinals it was Adele's - "Someone Like You"
For The Chicago Cubs, you have to go all the back to 1908 when the Cubbies last won the World Series. The song was "Take Me Out To The Ballgame"
Let's hope the Cubs win this year, so next year we can celebrate the fact the "last time the cubs won the World Series",  the number one country song at the time "was" Bret Eldridge - "Lose My Mind". Ironically, that what Cubs fans would do if they win this year!