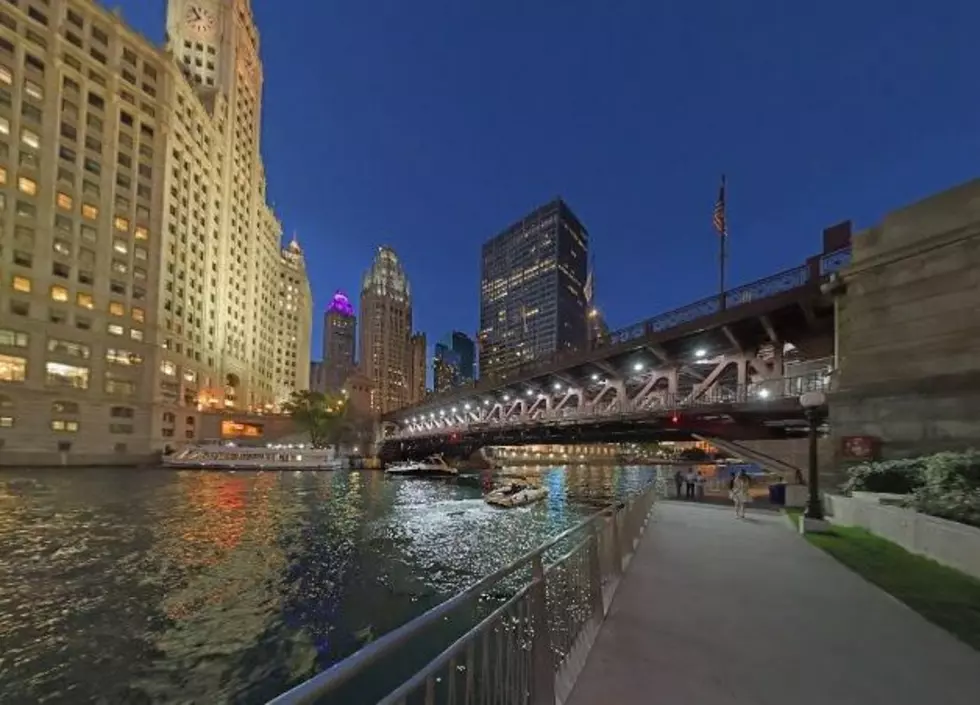 Big Plans Are Coming For Chicago's Riverwalk
Google Instant Streetview
Nice days walking around enjoying the views of Chicago are going to get even better, as big plans are coming for the Riverwalk along the river front.
WGN shares that Mayor Emanuel wants to expand public access to Chicago's Riverwalk along the Chicago River.
The Mayor's plans include "improvements to the downtown Riverwalk, creating a pool and event space at 31st street beach, and adding nature trails, play areas, a boardwalk and plaza to the east bank of the Chicago River to the 606 Trail."
He also would like to build a new trail that would link Chinatown to western end of the Riverwalk.
The plans in full would double the size of what Chicago already has creating more space for people to enjoy the sights of the city and to basically be outdoors.
Hey I'm all for open spaces, that would drive me nuts feeling all cooped up in tall buildings with small floor space.
Ugh! I'm a country girl at heart, I need wide open spaces.
Don't get me wrong I love going into the city too but being able to be out away from all the buildings with more open space and blue sky would be awesome too.

More From Rockford's New Country Q98.5