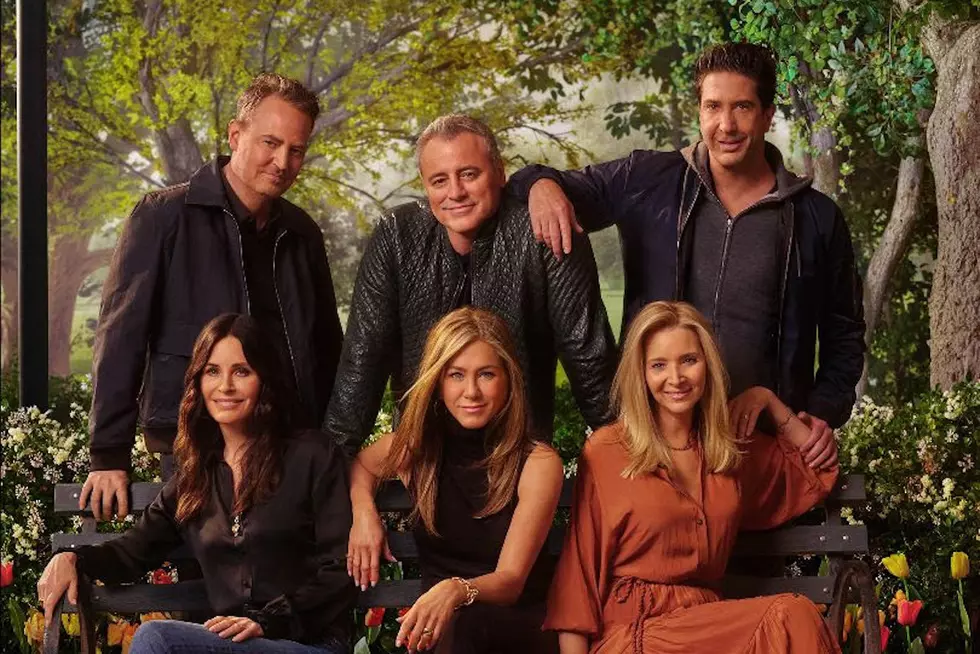 Wisconsin Friends Themed Coffee Shop Hosting Reunion Watch Party
HBO Max
September 22, 1994 a TV show aired on NBC about six twentysomethings and their amazing apartments. 27 years later everyone is still glued to the screen.
Perhaps you've heard my 'Friends,' story. If not, here's the summary.
I am the youngest of four kids and I hate sleeping. I hate sleeping so much my mom took me to the doctor when I was a toddler to find out why I wouldn't take naps, she was told, 'some kids just don't require a lot of sleep.'
From that day forward I stayed up late and watched primetime TV with my mom.
So 27 years ago, when I was 7 years old, I watched the first episode of Friends with my mom and I only missed one episode in the entire ten year run.
It was the Holiday Armadillo episode and I've seen it enough in the last two decades to make up for it.
When I heard about this interview-type reunion I had mixed feelings. From excitement to concern to honestly forgetting about it for a while as the world broke down during a pandemic, but I'm coming around to getting excited again after seeing the trailer earlier this week.
I still stand by the fact that I'm not too excited about all the extra hoopla from what I consider 'bandwagon fans,' but I'll still be watching next week... once I find someone with HBO Max.
Or maybe I'll take a drive to Twin Lakes, Wisconsin where the Friends inspired coffee shop, 'Cup O' Joe Coffee House,' is hosting reunion watch parties.
I love a party so this is something I can totally get behind.
You'll want to get your spot ASAP because they're filling up!
KEEP READING: See the richest person in every state
More From Rockford's New Country Q98.5