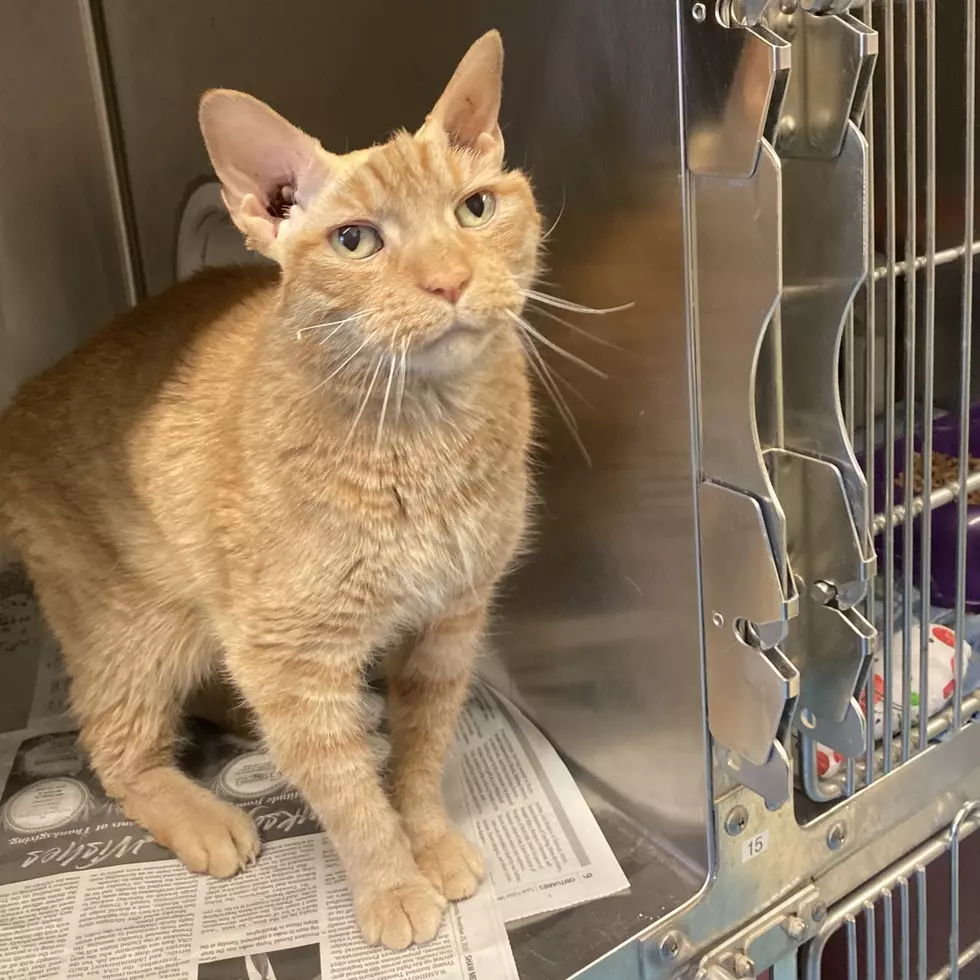 Today's Pet of the Week Will Steal Your Star Wars-Lovin' Heart
Winnebago County Animal Services
I personally believe what makes Yoda from 'Star Wars' so cute is his ears, and if you're all about the ears too, I'm willing to bet you'll love this week's Pet of the Week from Winnebago County Animal Services!
Since I cannot claim to be a 'Star Wars' aficionado, and I am not full of clever Yoda-like lingo,  I'll just share with you what Amber Pinnon, Adoption and Volunteer Program Coordinator for Winnebago County Animal Services had to say about today's pet of the week, because she truly said it best;
A Star Wars fan, are you? Then your cat, Yoda may be!

What's with the fancy haircut?

Yoda arrived to WCAS with masses in both of his ears that were fully occluding the ear canals causing discomfort and terrible ear infections.

He had surgery and now appears to be much more comfortable!

Yoda loves to hang out in a nice sunny spot near his favorite person.

This sweet older gentleman is front declawed, and is even more handsome with a full head of hair if you could believe it !

Yoda continues to feel better each day and he's looking to find his way into his forever home today.

Interested in adopting? Go to www.wcasrock.org to complete an adoption questionnaire.
Shelter staff believe Yoda is about 10 years old, but he still has plenty of love, (and cuteness), left to give to the family who is lucky enough to bring him home!
Just an FYI, Winnebago County Animal Services will be closed on Christmas Eve and Christmas Day, but will reopen for adoptions on Saturday, December 26 at 11 a.m. Better fill out your adoption application for Yoda now at wcasrock.org.
Catch Lil Zim on 'Q98.5 Mornings with Lil Zim & JB' on Q98.5 from 6:00 a.m. to 10 a.m. Follow her on Twitter, Instagram, and  Facebook
KEEP LOOKING: See What 50 of America's Most 'Pupular' Dog Breeds Look Like as Puppies
More From Rockford's New Country Q98.5