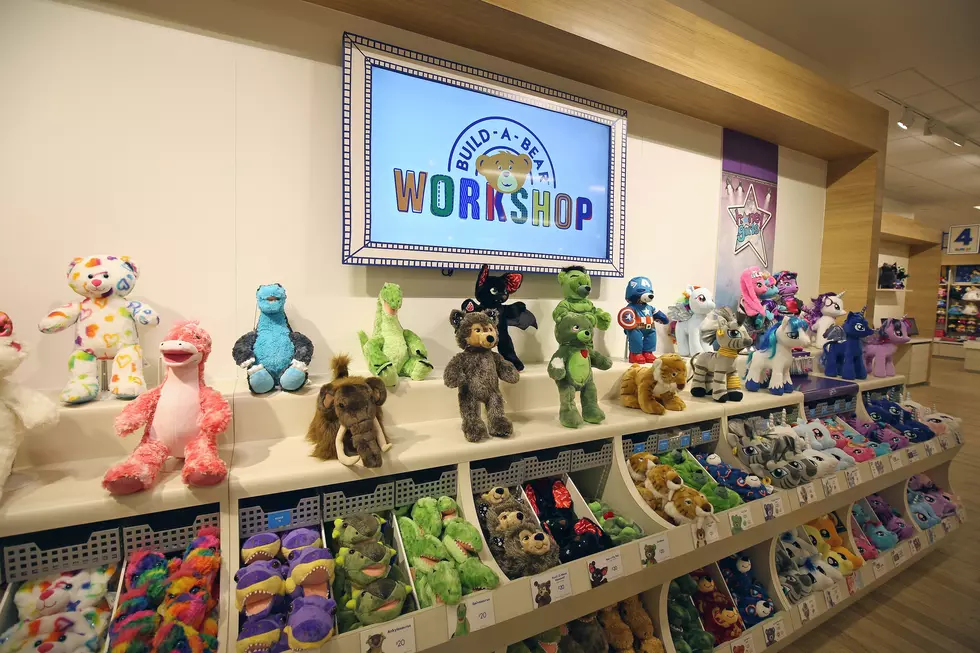 This Build-A-Bear Deal Will Have You Bursting At the Seams
Getty Images for Build-A-Bear
My 4-year-old is totally the kid who LOVES stuffed animals, so she is absolutely obsessed with Build-A-Bear. Seriously obsessed. For weeks all I've heard about is how she really needs the other horses and accessories from Build-A-Bear's Horses and Hearts Riding Club line so she can complete her set, and so her "Blackjack" won't be lonely anymore.
Then this morning I came across this, and knew I had just found the thing that would earn me my "Mom of the Year" award for 2018. (Thanks, Bea!)
According to hip2save.com, on Thursday, July 12, 2018, Build-A-Bear Workshops will be holding their very first "Pay Your Age" Promotion where your kids can pick out ANY furry friend and pay their age for it.
Wait, what?!? My daughter can go pick out the horse she has been pleading and saving her money for and only pay $4 for it?!?
Has the Build-A-Bear suits and ties completely lost their minds?!?
Turns out, it's legit, but you have to be a Build-A-Bear Bonus Club Member to take advantage of the deal. There is a limit of one per guest, but as long as you are a Bonus Club member, each of your kids can score a Furry Friend for the cost of their age.
Ok, I'm cool with that because it costs nothing to become a Bonus Club Member, and they're giving me an awesome way to save money while making my kids smile. Sign me up!
So....what's the catch? I've done the research, I've signed up for the club, and I still feel like this is too good to be true.
Then I realized one thing...it is darn near impossible to walk out of Build-A-Bear without an adorable outfit, beating heart, shoes, noise makers and a dress, a bike and a leash for your new finely-stuffed friend.
And there, my friends, is the catch. Better set a $20 spending limit with your kid now.