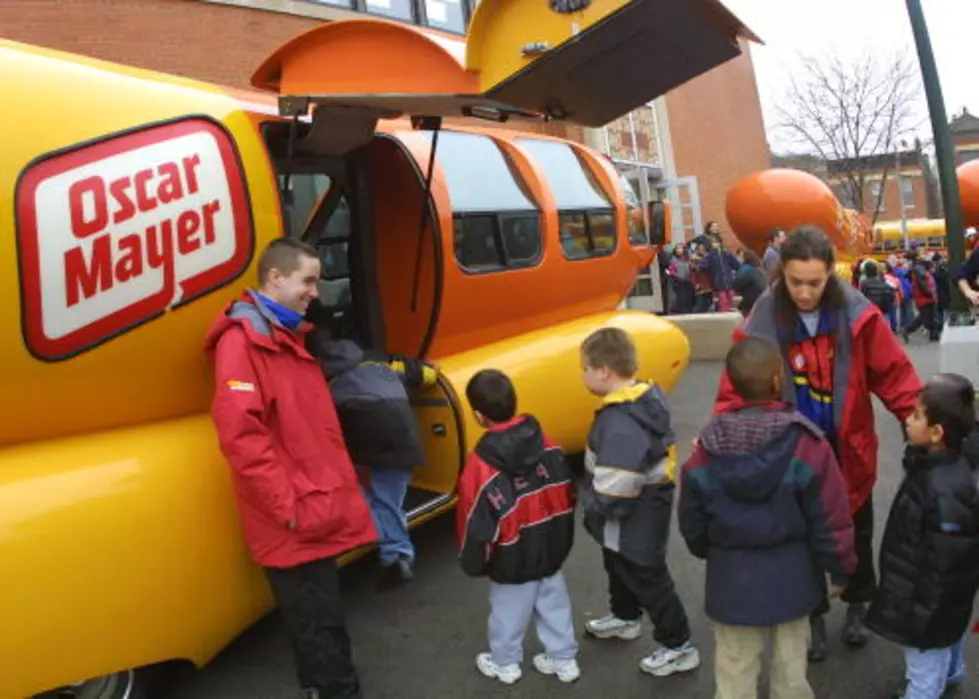 The Oscar Mayer Wienermobile Will be In Rockford on Tuesday
Tim Boyle / Getty Images
Hot dog! The Wienermobile will be in town on Tuesday!
All my life, I've dreamed of driving the famed Oscar Mayer Wiernermobile, but this will be a close second.
Did you know that first Wienermobile hit the streets in 1936 as a promotional vehile for Oscar Mayer company? They were sidelined during Wold War II, and returned to the streets in the 1950's. Drivers of the Wienermobiles are known as "Hotdoggers"
On Tuesday June 20th, the famous Kraft Oscar Mayer Wienermobile will be at the Walmart on Northridge Drive in Rockford 12:00 - 5:00 p.m.
Motortrend reports that it take the Wienermobile 24.81 seconds to go from 0-60 mph.
Unfortunately no test drives, bummer!
More From Rockford's New Country Q98.5