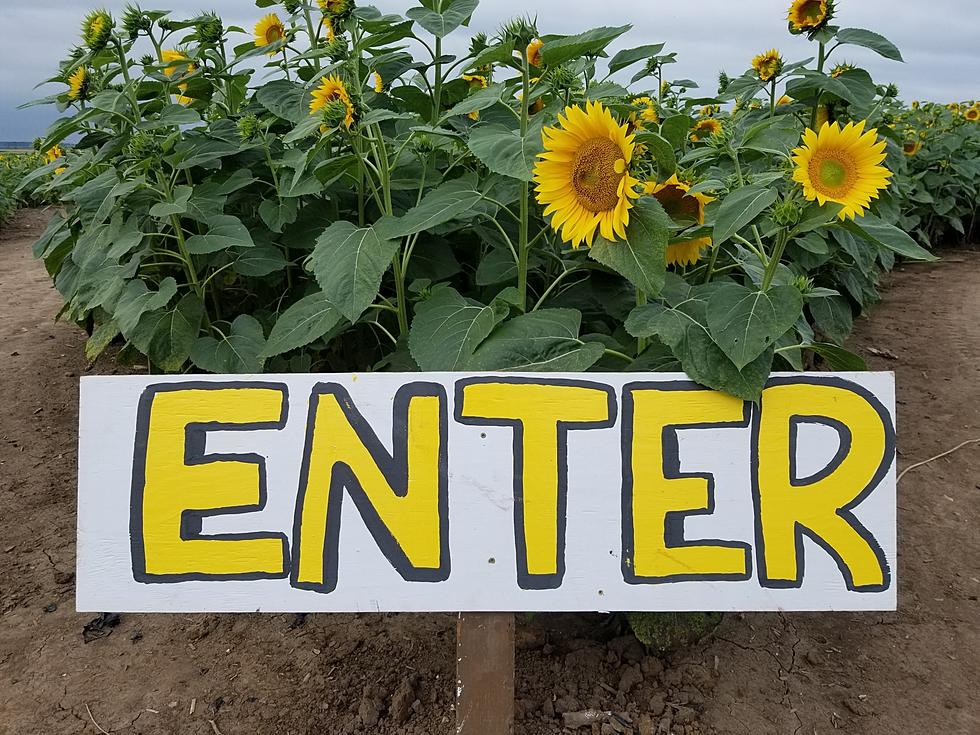 Sunflower Maze is Now Open Just Off Rt. 173 in Hebron
Von Bergen's Country Market via Facebook
Until today, I was unaware a sunflower maze even existed, let alone being a less than one hour drive from Rockford.
Just off Route 173, in the small town of Hebron, IL, is Von Bergen's Country Market. Von  Bergen's is home to an incredible farmer's market and a beautiful sunflower maze.
I love this little town of just over 1,000 residents. One of those reasons is the town of Hebron has the coolest water tower.
Saw this water tower today in Hebron, Illinois. Sometimes you have to dig really deep into your past to find something to be proud of.
Find it and be proud! #hebron

Posted by Todd Kane on Saturday, December 22, 2018
My wife and I just showed pictures of this place to our children and they want to get in the car right now. This sunflower maze has gotten so popular, the Von Bergen's have now created 3 different two-week long mazes. The sunflowers only bloom for a short time.
The maze just opened for the 2020 season at 9805 IL Route 173. The maze is open, weather permitting, from 9 a.m. to 8 p.m., with some special COVID-19 guidelines.
Cost of admission is just $5, free for kids under 3.
KEEP READING: 50 activities to keep kids busy this summer
More From Rockford's New Country Q98.5