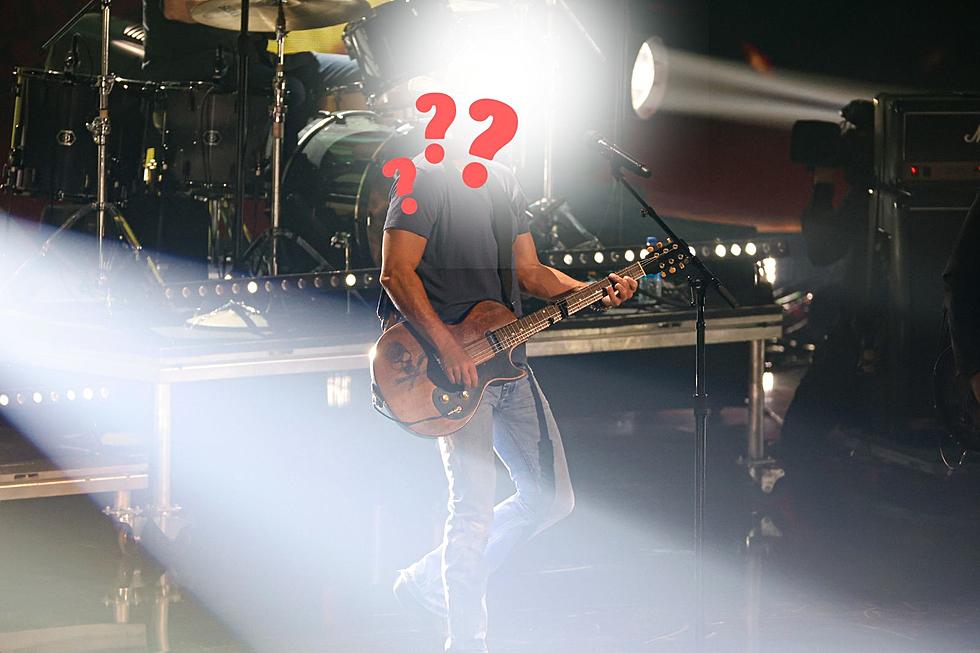 Mega Country Star Coming to Illinois, Shout Out to Win Tickets
Theo Wargo, Getty Images
BIG ANNOUNCEMENT about a COUNTRY MEGA STAR coming NEXT SUMMER
Q98.5 just announced Kenny Chesney is bringing the Sun Goes Down Tour 2024 to Soldier Field! June 15, 2024, with special guests Zac Brown Band, Megan Moroney, and Uncle Kracker.
Tickets go on sale Friday, November 17 at 10 a.m. Central time through Ticketmaster, and listen to Q98.5 for a PRE-SALE CODE to be announced on Thursday, November 16 to purchase tickets early!
Send Us a Shout Out to Win Tickets Before You Can Buy Them
You can send us voice messages through the Q98.5 app, so send us a "shout out" for a chance to win tickets for Kenny Chesney before even the box office has them.
How Do I Record a Shout Out on the Q 98.5 App?
If you don't have it on your mobile device, go to Google Play or the App Store and download the free Q98.5 App. Or just get it below🔽
Open up the app and tap the three lines on the top left to open up the MENU, then select Submit Pics/Vids/Audio.
Then tap on the SELECT AND SUBMIT MEDIA NOW button.
Next, tap the RECORD SHORT AUDIO CLIP button.
Then when you're ready, tap the round REC button to begin the recording. And make sure you give us at least one of these messages. BONUS IF YOU SEND ALL 3!
Hey I'm (your name) from (town you listen from) and MY Number One for New Country is Q 98 Point Five.
Hello this is (your name) from (your town) and I'm listening to Q 98 Point Five while I work at (your workplace or business name)
Hey it's (your name) in (your hometown) and Q 98.5 is playing at least 30 minutes of continuous country while I'm (whatever you do while you're listening)
You can send multiple recordings to tell us all the reasons you listen to Q 98.5 because flattery will get you everywhere.
When your message is complete, click DONE. If you want to listen back to what you recorded, tap on the play button. To RE-RECORD, just tap the round REC button again to start over.
When you're happy with your message, just tap the SUBMIT RECORDING button then you should get a "THANK YOU, Media Submission Sent" message.
Now that your recording has been sent, listen to the Q Morning Qrew with Sweet Lenny and Lil' Zim on weekday mornings. Beginning Monday, November 13, when you hear your 'shout out' playback on Q98.5 at 7:20 a.m., you have 9 minutes and 8 seconds to call 815-229-0985 and claim (2) tickets to see Kenny Chesney's Sun Goes Down Tour 2023 on June 15, 2024, Soldier Field in Chicago.
LOOK: Controversial songs from the year you were born
Stacker
celebrates history's most boundary-pushing—and thereby controversial—songs from 1930 through today.
Gallery Credit: Stacker
LOOK: 25 must-visit hidden gems from across the US
From secret gardens to underground caves,
Stacker
compiled a list of 25 must-visit hidden gems from across the United States using travel guides, news articles, and company websites.
Gallery Credit: Abby Monteil
More From Rockford's New Country Q98.5