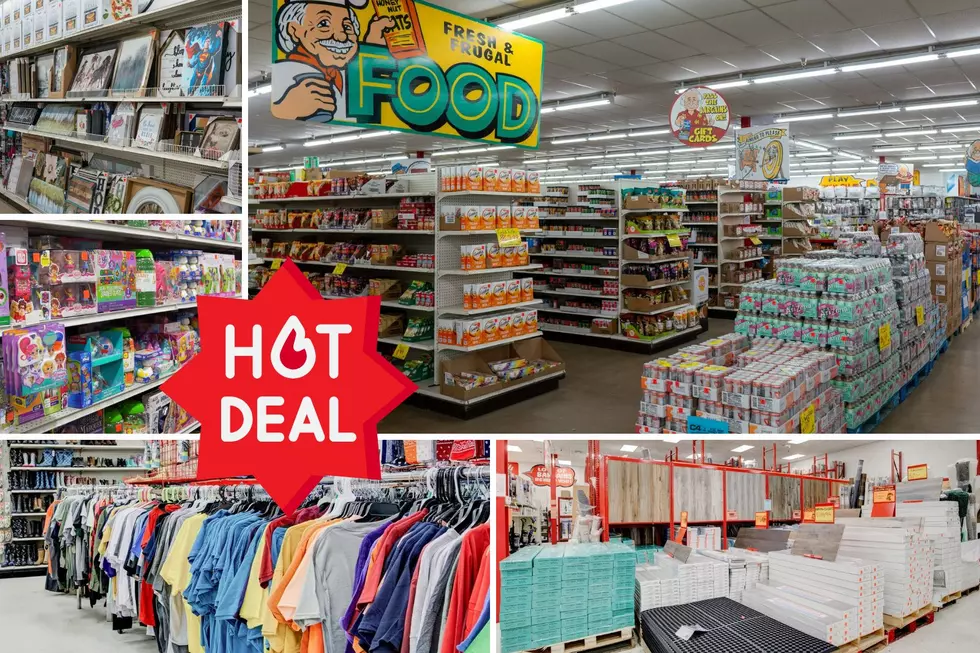 Snag 'Good Stuff Cheap' At New Ollie's Store Opening in Rockford, Illinois
Ollie's via Facebook, Canva
Please don't judge me poorly for what I am about to tell you, but it wasn't until the last few years or so that I truly began to jump on board the name-brand, discount shopping experience. Why? Honestly, I have no idea.
Do I love paying full price for high-quality, name-brand stuff? HECK NO! I'm a sale and clearance shopper all the way, and now that I've discovered the pure ecstasy that can be found at a discount retailer, I am ALL IN for life!
A New Ollie's Store is Opening in Rockford
If you too are obsessed with getting high-quality merchandise on the cheap, get ready to be THRILLED by the new Ollie's store that is opening in the former Old Time Pottery location on E State Street in Rockford!
So, what is Ollie's all about? Here's an explanation from Ollie's website;
You'll find real brands at real bargain prices in every department, from housewares to sporting goods to flooring and to food. Ollie's buyers scour the world looking for closeouts, overstocks, package changes, manufacturer refurbished goods, and irregulars.
Here's a preview of what the Rockford store might look like...
Is your skin already tingling with excitement for the deals you will find at Ollie's?!? Well, here comes the good news...Ollie's is officially opening their new Rockford location on Thursday, September 15, 2022!
Ollie's Job Opportunities
Need a job or some extra Christmas cash? Ollie's is still hiring for several different positions at the Rockford store. Start the application process, here.
25 Retail Stores and Restaurants We Want in Rockford
28 Big Things Everyone Else Loves But Rockford Folks Can't Stand
You've more than likely heard the old expression, "opinions are like ________, everyone has one." This list more than validates that expression.
More From Rockford's New Country Q98.5