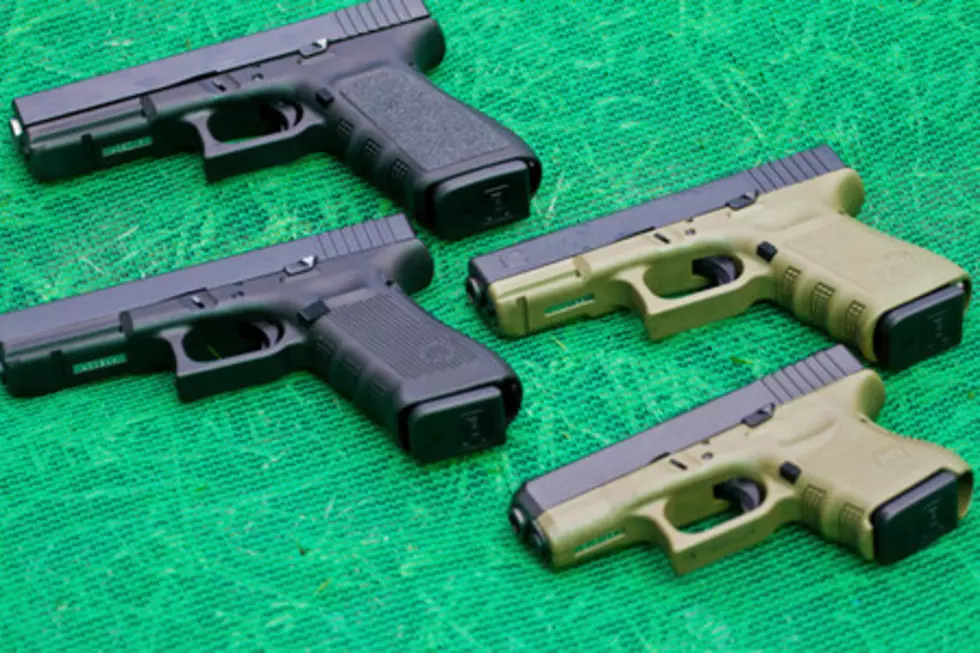 New Gun Rules Proposed in Illinois
Thinkstock
With the aftermath of the Orlando attacks, comes new legislation on guns introduced in Springfield.
The Daily Herald reports that the proposed law would give the Illinois State Police the authority to inform the FBI if an individual on a terrorist watch list applies to get a Firearm Owners Identification (FOID) card.  Illinois law requires individuals to have a valid FOID card legally own a gun.
The intention of the proposal is that it would add people involved in terrorist threats to the list of those who can have such a card denied or revoked.
The measure was introduced by Rep. Greg Harris, a Chicago Democrat and Rep. Ed Sullivan, a Mundelein Republican. The text of the measure can be seen below:
Amends the Illinois Police Training Act. Provides the annual training of police chiefs must include at least one course on the Firearm Owners Identification Card Act, the Firearm Concealed Carry Act, and firearms investigations. Amends the Firearm Owners Identification Card Act. In the definition of "clear and present danger" that the person demonstrates threatening physical or verbal behavior, such as violent, suicidal, or assaultive threats, actions, or other behavior, adds that it includes any act that is intended to cause or create a risk and does cause or create a risk of death or great bodily harm to one or more persons. Permits the Department of State Police to notify the FBI if a person on the Terrorist Watchlist submits an application for a Firearm Owner's Identification Card (FOID card). Requires the Department of State Police to, within 3 business days, provide notice and reason for the disqualification of a person from a firearm purchase or FOID card revocation to all law enforcement agencies with jurisdiction to assist with the seizure of the person's FOID card. Adds as grounds to deny an application for or to revoke or seize the person's FOID card that the person is charged with making a terrorist threat or soliciting or providing material support for terrorism under State law or a similar offense of another state or under federal law. Provides if the Department of State Police has not received the FOID card or Firearms Disposition Record from the person, the Department shall send notice of noncompliance to the sheriff and law enforcement agency where the person resides.
Richard Pearson of the Illinois State Rifle Association tells the Daily Herald  the he is okay  with the proposal, so long as it does not change.
It helps, but it's not overly intrusive into gun owners' rights
Most experts believe the legislation will have to overcome some obstacles before it becomes law in Illinois.  Lawmakers in Springfield have been on recess since May 31st
More From Rockford's New Country Q98.5