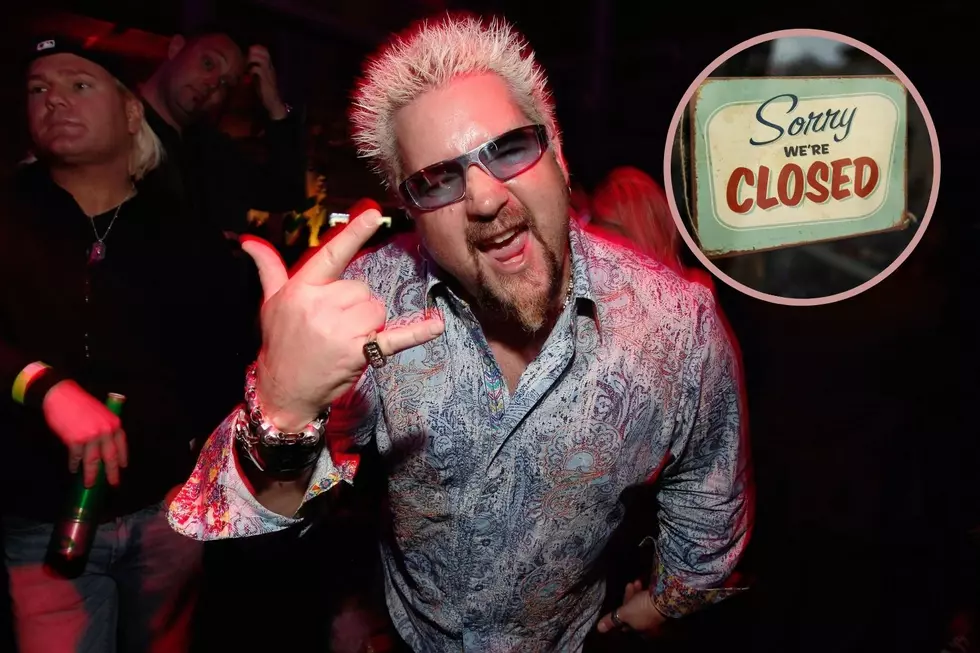 Only One Illinois Restaurant Went Out of Business After Being On Triple D
Getty Images, Unsplash
Since Diners. Drive-ins and Dives premiered years ago, the popular show has featured 40 different Illinois restaurants.
It has been a while since triple D has been back in The Land of Lincoln but I covered that not too long ago.
What I was surprised to find out today is just how successful the restaurants that were once on the show are doing now.
I'm certain the pandemic set most, if not all, restaurants back but they somehow managed to weather the storm of the past few years.
Despite the success of the Illinois restaurants that have appeared on Guy Fieri's ultra-popular show, one restaurant actually closed up shop.
This closure actually happened years before the pandemic too.
It was a tiny ice cream shop located in Alsip, called The Frosted Mug. It was seen on a Diners, Drive-ins, and Dives episode first aired on May 7, 2007, called Blue Plate Special according to TV Food Maps.
On the website, dinersdriveinsdiveslocations.com, the Frosted Mug is was:
A great combination of Italian based flavors in this classic blue plate special diner. You'll really get an experience of a lifetime when you come and visit today! Perhaps the best thing you should dive in to, will be the real Italian beef specialties!
The digital footprint The Frosted Mug made on the internet is rather small. Outside of the appearance on the show, there are no social media accounts tied to the restaurant, and no videos on YouTube either.
The only thing I could find is a picture of the outside of the now-closed business taken in June of 2009.
A comment under the photo from 2011 mentioned that there was talk about bringing the restaurant back and according to Roberto41144 on Flickr in 2012 said "It closed about a year after being featured on some TV show about diners & drive-ins. It's been heavily remodeled, parking lot paved, but still sits vacant in March of 2013."
Nine years later, The Frosted Mug is completely and totally gone, replaced by a Mexican restaurant in the same location called El Don Tacos & Burritos.
Regardless, The Frosted Mug's legacy remains as the only Illinois restaurant to have permanently closed after appearing on Diners, Drive-ins, and Dives.
10 Pizza Joints in Illinois So Delicious You'll Be Asking for Seconds
Not all pizza is created equally. Here are 10 examples of some of the best pizzas that all taste just a bit different from the rest in Illinois.
Outrageous Burgers & Bloody Marys at This Wisconsin Pub and Grill
If a tasty burger and a giant Bloody Mary sound like a perfect meal, this popular Wisconsin pub and grill is a bit of Heaven on Earth. You better bring friends!
More From Rockford's New Country Q98.5