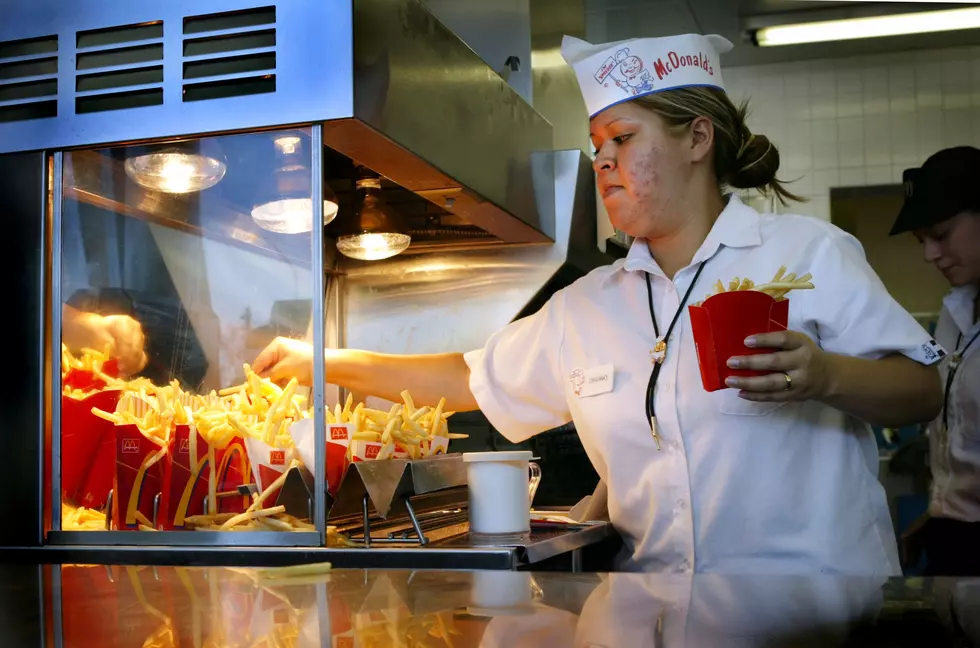 Illinois' Lowest Paying Jobs
Getty Images
Feeling bummed about how much you're paid at work? You're probably not alone. Check out where your job falls on this list.
Should we assume fast food servers are at the top of the list of 100 lowest paying jobs in Illinois? Never assume. Check out the top ten least paying jobs in Illinois, according to Zippia.com.
10

Dining Room and Cafeteria Attendants and Bartender Helpers

Call it what it is, bussers and bar backs. They make around $21,390 a year.

9

Lifeguards, Ski Patrol, and Other Recreational Protective Service Workers

Saving lives and keeping people safe will make you around $21,360 a year.

8

$21,310 a year. How about them apples?

7

At $21,140 a year that's not a lot of paper or plastic.

6

Hosts and Hostesses, Restaurant, Lounge, and Coffee Shop

$20,780 a year. No wonder we always have to wait for 15 minutes to get a table.

5

$20,430 a year. I wouldn't mind making that for washing all the dishes at my house.

4

People get $20,180 a year to wash other people's hair. I didn't even know that was an occupation.

3

Counter Attendants, Cafeteria, Food Concession, and Coffee Shop

At $20,030 a year it shouldn't be a surprise to see a tip jar. Drop some spare change in there from time-to-time.

2

Combined Food Preparation and Serving Workers, Including Fast Food

$19,880 a year and it's not even the lowest on this list.

1

At $19,650 per year how is anyone expected to live on that small amount of money? Yikes.