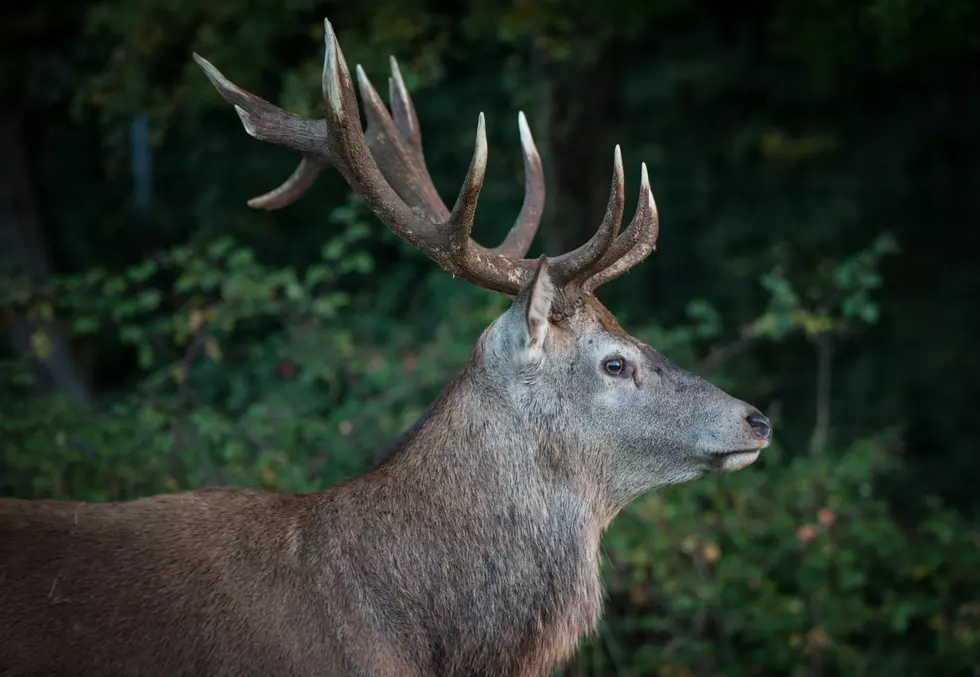 Illinois Hunter Snags 51 Point Buck and it Could Be a U.S. Record
Matt Cardy, Getty Images
Some of us love to hunt but some would rather get our food from a grocery store. No matter where you get your vittles from this is definitely a sight to behold .According to  WKRN.com, an Illinois hunter named Keith Szableswki snagged a 51 point buck during the first weekend of the season in November of this year. The old record currently sits at 47 points by a Tennessee hunter back in 2016.
A panel of judges is currently deliberating the 51 point buck and they will measure he antlers to see if it will break the record for "countable points". Keith has only been hunting deer for just a few years. He actually stated hunting in High school but it was mainly just foul. He said that every time he went to put a Duck decoy out he would see deer all over the place so that's what changed his mind.
You always hear stories of hunters getting out in the woods around 4 to 5am just waiting patiently until something comes across their sites but this time it was a bit easier. Keith got to the woods and got in his deer stand at around 2:45 pm. a little more than an hour later this 51 point beauty showed up. It was tough at first said Keith as the brush was so thick all he could see was the deer's shoulder so he waited for a clean shot. Still waiting on word from the Judges on this one but as of now it looks like Mr. Keith Szableswki will now be the US record holder.
If you want to see the pic of this massive buck just click here
More From Rockford's New Country Q98.5