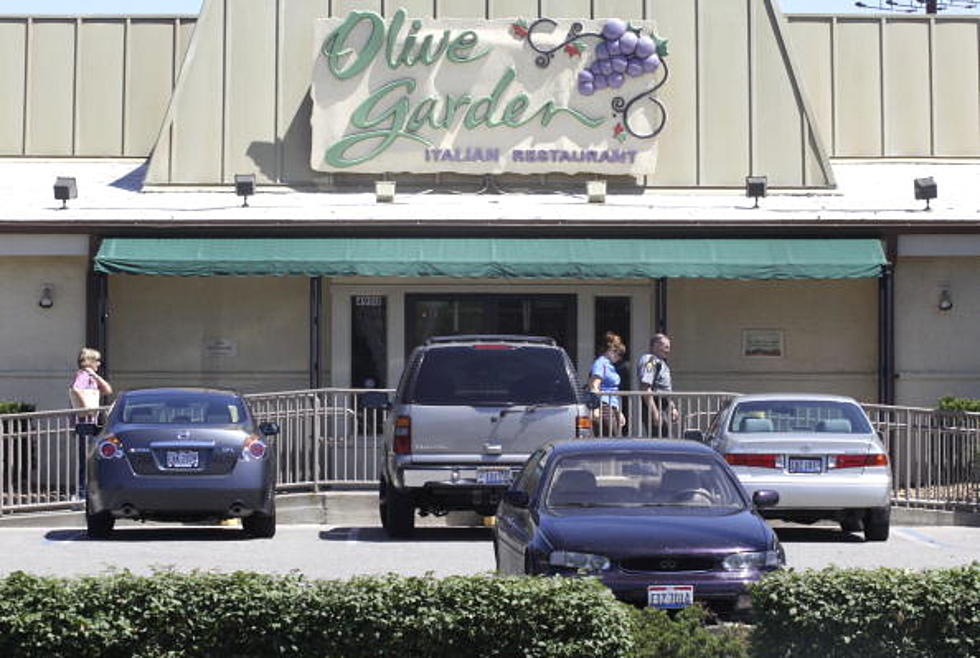 If you Bought an Olive Garden Pasta Pass, You Could be a lot Richer
Bloomberg via Getty Images
The almighty Never Ending Pasta Pass....I'm kicking myself for not buying one today, and you should kicking yourself, too.
As someone who loves pasta and anything and everything Olive Garden, I am bummed that I did not plunk down $100.00 for the pasta pass. You might have caught me for every meal (Lunch and dinner) at the E. State Street Olive Garden.
Yesterday, I let everyone know about the expanded, yet very limited availability of the Pasta Pass for this year, but also warned that it would go fast. The Pasta Passes sold out almost immediately this afternoon.
Now, I'm even more bummed as I see that people who did buy them, are turning around and selling them for as much as $350.00 on eBay. Really? $350.00 for never ending pasta bowls with toppings, never ending soup, never ending salad, never ending bread sticks and never ending soda for the time period of October 3 – November 20, 2016. . Okay, still a good deal, but really, $350.00?
I got to give these eBay sellers credit, it's the American way, buy low, sell high. Good for them. Pasta passes on eBay have been selling for anywhere between $250 -$400 Thursday Afternoon.
One eBay seller is asking $4500.00 for a Pasta Pass. C'mon! If this sells I'll really be kicking myself!
Think about it, if you would have bought 20 Pasta Passes, and sold them, you could have pocketed  a cool $5K today. Just like we used to say about the Cubs, there's always next year.
More From Rockford's New Country Q98.5