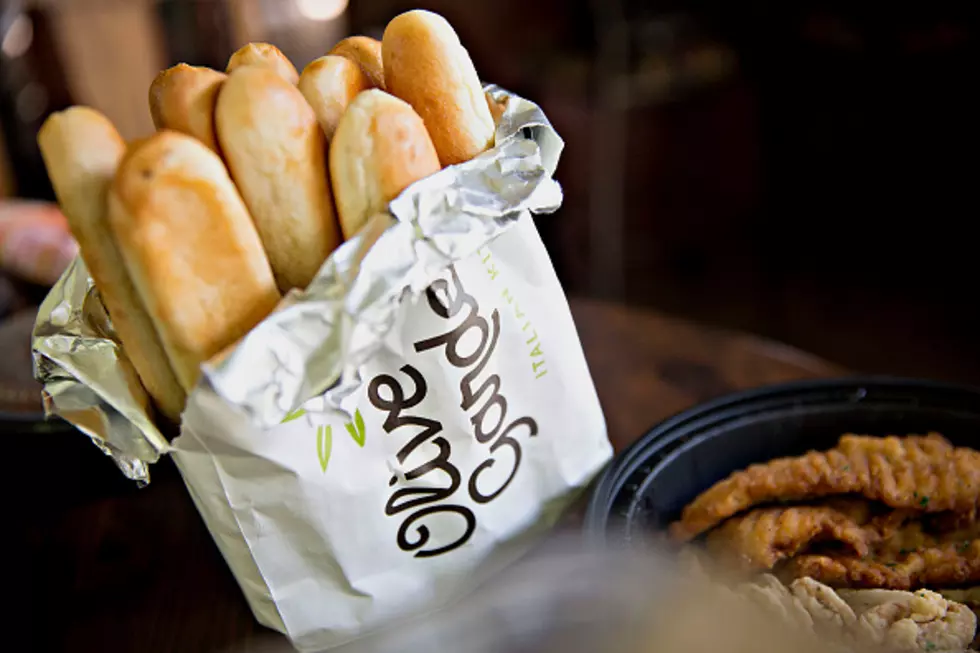 Olive Garden's Never Ending Pasta Pass is Back
Bloomberg via Getty Images
Interested in adding a couple of inches to your waistline this fall? The Olive Garden Pasta Pass is back for 2016, and it's bigger than ever.You also risk becoming bigger than ever, if you decide to partake. Olive Garden has announced that it is bring back it's Never Ending Pasta pass.
It's all part of Olive Garden's 21st anniversary celebration of it's infamous. "Never Ending Pasta Bowl".  You'll recall, last September Olive Garden sold 2000 of these and they sold out in less than a minute. This go 'round, Olive Garden is making 21,000 passes available.
Passes will go on sale at starting on Thursday, Sept. 15 at 1 p.m.
For $100.00 you get unlimited Never Ending Pasta Bowls for seven weeks. This includes:
Never ending pasta bowls with toppings

Never ending soup
Never ending salad
Never ending bread sticks
Never ending soda
You'll be able to eat as much as you want from October 3 - November 20, 2016.
Rules: dine in only, and no sharing! Details below.
More From Rockford's New Country Q98.5