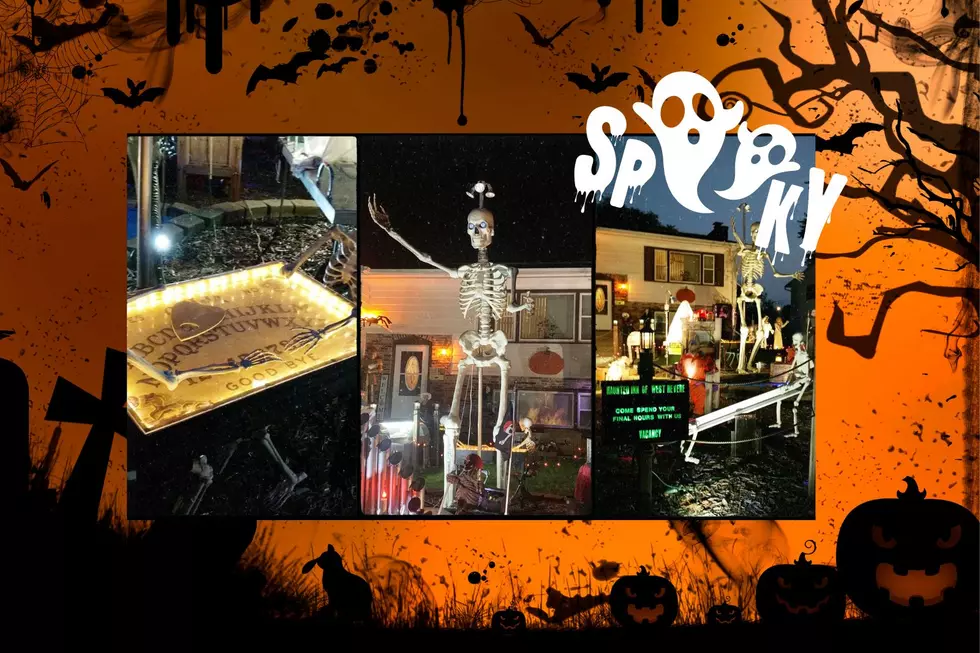 Take a Spooktacular Midnight Ride at This Awesome Halloween House in Illinois
Lisa M Miller-Freytag via Facebook, Canva
If driving around looking at outdoor Halloween displays is something your family loves to do in October, you need to add the "Midnight Ride of West Revere" in Freeport to this year's must-see list!
The "Midnight Ride of West Revere"
The other day I noticed a friend of mine on Facebook share some pictures they took of a really cool Halloween house in Freeport, and since I don't live too far from that area, I HAD to find out exactly where this house is.
After doing a little Facebook stalking, I discovered it is located at 1849 W. Revere St.in Freeport and is the home of Lisa Freytag and her family. It appears that this family's Halloween tradition has been going strong since at least 2015 and it has everything an awesome Halloween display needs.
A MASSIVE skeleton...
A coffin with a 'corpse' inside...
A giant Ouija board...
An insane asylum?
and even banjo-playing skeletons...
The Unique Bonus of the 'Midnight Ride at West Revere"
This Freeport family's creativity doesn't start and end with outdoor Halloween displays either, visitors can even do some shopping at the craft and bake sale they have open every Friday and Saturday night...
How cool is that?
The "Midnight Ride of West Revere" is open nightly now through Halloween from 6 to 9 p.m., and it looks like tonight will be a fine night to go check it out!
Peep These Sweet Pumpkins! Rockford Showing Off Their Carving Skills
We asked to see what people are creating this Halloween and boy did we get to see some mighty fine pumpkin work. Take a look at some of our favorites.
20 Halloween Costumes That Scream Yup, I'm From Illinois
More From Rockford's New Country Q98.5