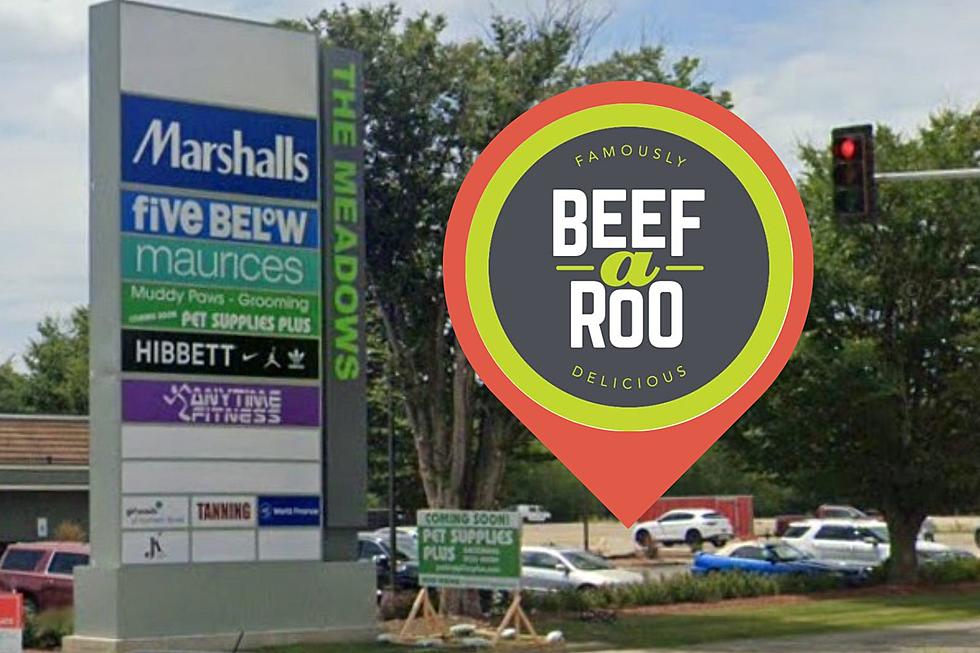 One of Illinois' Favorite Fast Food Chains Has Its Sights Set on a New Restaurant in Freeport
Google Street View, Beefaroo via Facebook, Canva
Rockford, Illinois' beloved Beefaroo has big plans to expand throughout the United States, but its next new restaurant could be built right here in the Stateline area soon.
Illinois Loves Beefaroo
It's an unwritten rule that if you live in the Rockford area you must love Beefaroo because it started here AND it's amazing!
I have been proudly obsessed with Beefaroo and its cheddar fries since the early 1990s, and I can tell you firsthand that when you move away from where this deliciousness is available, the craving struggle is real.
For those that don't know, Beefaroo opened its first restaurant in Rockford in 1967, and since then it has taken the fast-casual industry by storm. In 2021 NEXT Brands and Development acquired Beefaroo franchising rights with one goal in mind; nationwide expansion.
A Beefaroo opened in Little Rock, Arkansas last month, and new restaurants will also be opening in Indiana, Kansas, Michigan, Missouri, and Texas soon.
Is A Beefaroo Coming to Freeport, Illinois?
My family moved to Pecatonica, Illinois just over two years ago, so we go to Freeport often to do shopping or go out to eat. Freeport has many of the stores and restaurants I like going to in Rockford, but the one thing they don't have is a Beefaroo...yet.
According to mystateline.com;
According to city records, the company will petition the Freeport Department of Community Development on Monday, November 20th, to build a fast-food restaurant in a portion of the parking lot of The Meadows Shopping Center on S. West Avenue.
The Meadows shopping center recently went through a remodel and is home to new Marshalls, Five Below, and Pet Supplies Plus stores, plus a Taco Bell, Arby's, Burger King, and Subway. While this plan for a new Beefaroo in Freeport is far from a done deal, it would include building a new restaurant in The Meadows parking lot that would include outdoor seating as well.
Let's hope the Freeport Department of Community Development agrees to Beefaroo's proposal, I can taste those delicious cheddar fried already!
Rockford's Three Most Criminally Overlooked Restaurants According To Yelp
Gallery Credit: Instagram, Facebook
The 25 Best Rockford Restaurants for Cheap Eats According to TripAdvisor
Hungry but don't want to break the bank? Check out these places for the best cheap eats in Rockford.
Gallery Credit: Google Maps
More From Rockford's New Country Q98.5