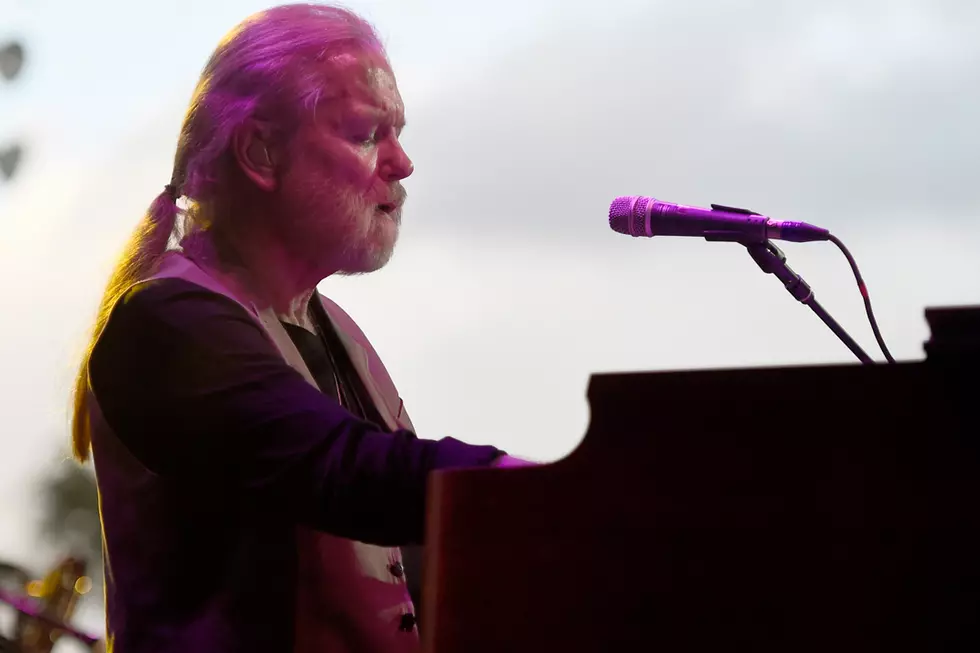 Frazer Harrison, Getty Images
Rock and Southern music legend Gregg Allman has died at the age of 69.
A statement on the singer's website announced the news on Saturday (May 27), saying, "passed away peacefully at his home in Savannah, Ga."
The Grammy-winning music legend, who was a mainstay of Southern rock legends the Allman Brothers Band for decades, had previously canceled a string of shows in 2016 during a bout with pneumonia.
Stars Who've Suffered Tragedy
Born Gregory LeNoir Allman in Nashville on Dec. 8, 1947, he began playing music with his brother Duane in their early years, and after playing together in a string of bands they moved to Macon, Ga., in 1969 and formed the Allman Brothers Band. The band would go on to become one of the most popular and enduring of its generation despite tragedies that plagued the group over the years, including the deaths of Duane Allman and Berry Oakley in motorcycle accidents in 1971 and 1972, respectively.
Allman had a history of health problems going back decades. He struggled with addiction off and on for many years, and he was diagnosed with Hepatitis C in 2007. Allman underwent a liver transplant in 2010, and then underwent lung surgery in 2012.
The legendary musician reflected on his own role in his illnesses in later years.
"My generation, we were all just such heavy drug takers," he admitted to Stuff in 2011. "We didn't know no different. We didn't know no other way. It was what we did. And that's going to come back and hit ya – and it got me."
The music legend had a very difficult year on the road in 2016. That April a tour bus carrying his crew crashed in West Virginia, causing three people to be hospitalized.
Watch: Country Stars Pay Tribute to Allman
Allman won multiple Grammy Awards over the course of his career, and he was inducted into both the Rock and Roll Hall of Fame and the Georgia Hall of Fame.
Gregg Allman is survived by his five children. His cause of death had not been confirmed at press time. His family are planning to release a statement with further information.
11 Country Artists Who Died Too Soon
More From Rockford's New Country Q98.5