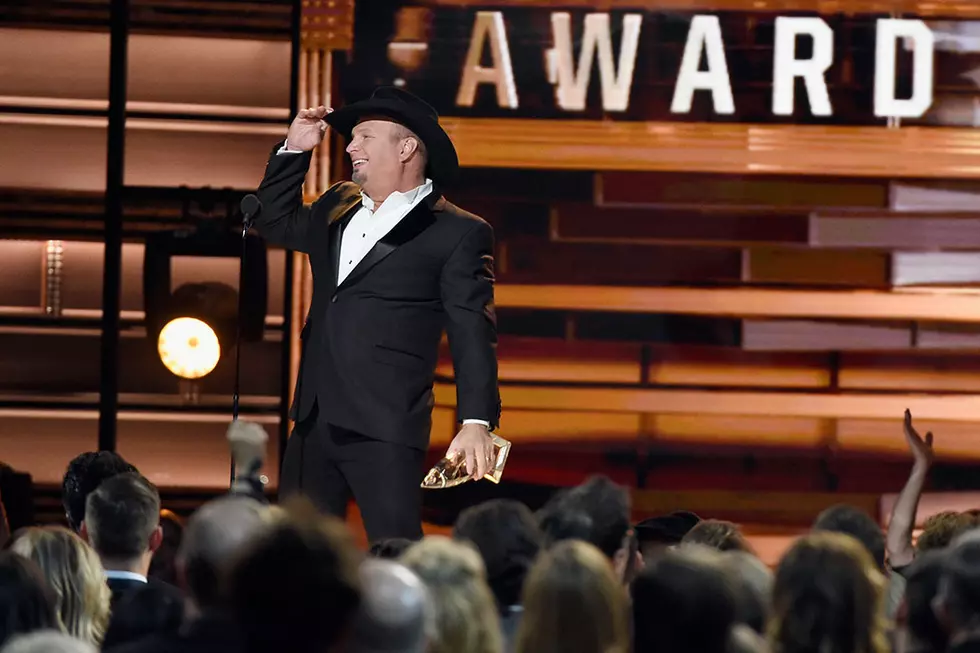 Garth Brooks Donating Money From Album Sales to St. Jude
Gustavo Caballero, Getty Images
Garth Brooks is giving back in a big way this 2016 holiday season.
During iHeartMedia's Bobby Bones Show St. Jude Radiothon on Dec. 1, the popular radio host was chatting with the superstar via telephone and suggested Brooks donate $20 a month to the organization.
But Brooks took it one giant step further. When he found out the telethon raised more than $1.3 million for St Jude Children's Research Hospital, Brooks pledged to donate $20 from the sale of every copy sold of his new Ultimate Box Collection until Christmas Day.
"After talking with Bobby on the show last week, I was stunned when I heard just how much money the show had raised in one day," Brooks says in a press release. "It really motivated me to get involved and see how I could try and help such an amazing cause. Hats off to Bobby and his team for putting together an inspirational broadcast that is really making a difference to a lot of people's lives."
2016 has been a big year for the country music legend. Garth Brooks: The Ultimate Collection is now available exclusively at Target and includes 10 discs of his most notable songs, in addition to 18 previously unreleased tracks. He also recently released a new Christmas album featuring a variety of holiday duets with wife Trisha Yearwood titled Christmas Together. The CD topped Billboard's Top Country Albums chart in November.
Brooks third new album, Gunslinger, hit shelves on Nov. 25.
What Is Country Music? Just Ask Garth Brooks
Wackiest Shirts in Garth Brooks' Closet
More From Rockford's New Country Q98.5