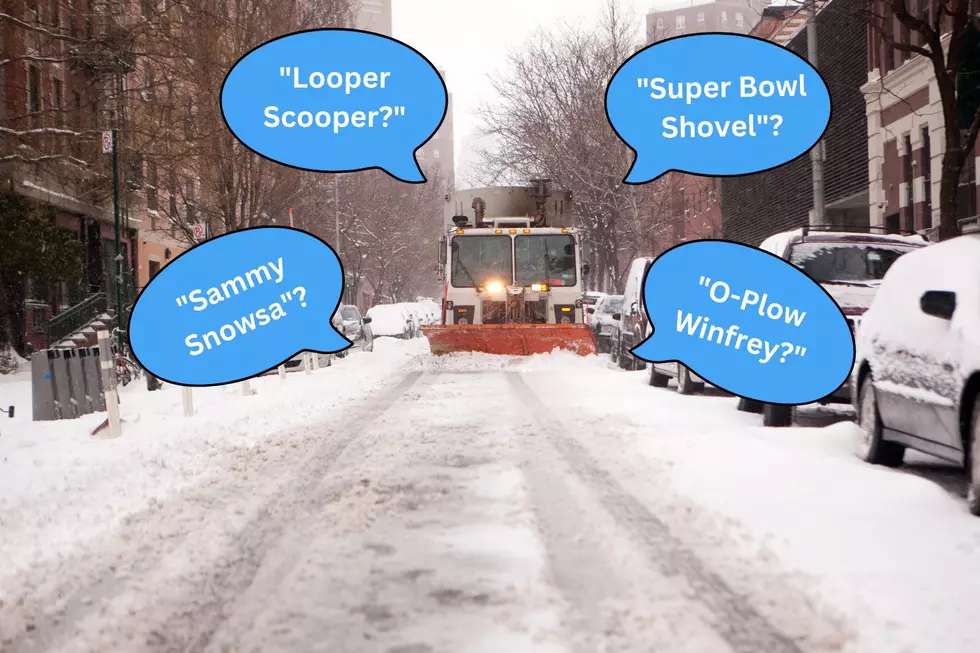 These Illinois Snowplow Names Are So Ridiculous You Can't Help But Laugh
Canva
For the time ever, the City of Chicago is holding a naming contest for its new fleet of snowplows, and the 50 name options residents have to choose from are super creative, yet quite ridiculous.
What's In a Name?
Choosing names for anything can be tough, especially if you want them to mean something. The names my husband and I chose for our children honor relatives we have loved and lost. The names we chose for our pets center around things that we are passionate about like County music artists or Notre Dame Football. Other names we must choose in life, like in this instance, snowplows, should be funny and/or incredibly creative.
Help Name Chicago's New Snowplows
Back in 2021, the City of Rockford asked residents to help name its new snowplows and the contest resulted in awesome names like; Snowbi wan Kenobi, Darth Blader, and Buzz Ice Clear, so Chicago must have thought; "Hey, let's do this too!"
In December 2022 the City of Chicago began accepting name suggestions for its six new snowplows and just recently narrowed the list down to 50 which city residents can now vote on. 
I'll tell you right now that the list is quite impressive and include nods to many of Chicago's favorite things and people, but here are a few of my favorites:
Looper Scooper
O-Plow Winfrey
Chance the Scraper
Bill Flurry
Sammy Snowsa
Super Bowl Shovel
All Chicago residents are now able to vote for their 6 favorite names at Chicago Shovels through January 31, 2023. While no prizes are up for grabs in this contest, Chicago residents will be able to see the 6 winning names emblazed on the new plows and via the city's plow tracker whenever snow starts to fall.
5 'Must-Have' Chicago Hot Dog Experiences That Will Change Your Life
One look at these five Chicago hot dog spots and you will start to feel something move inside you. That's your hunger. Come eat and your life will never be the same.
Rare Glimpse Inside One of Chicago's Most Notable Addresses
The penthouse of Chicago's most prestigious residential building is for sale for the first time in 50 years. Take a look at this unmatched high-rise luxury.
More From Rockford's New Country Q98.5