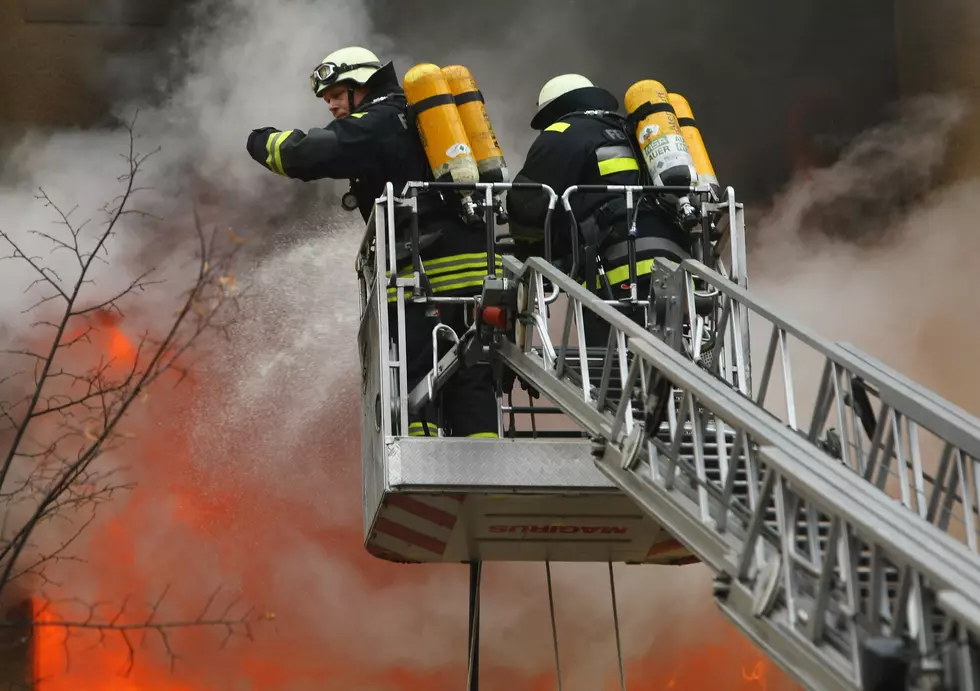 Firefighters Union Unhappy With Rockford's Mayor
Getty Images
Drawing near the end of Larry Morrissey's 12 year run as Mayor, the Rockford Firefighters Union decided to share it's opinion on his tenure - starting with "GOODBYE AND GOOD RIDDANCE!"
City of Rockford Firefighters Local 413 shared their concerns about Rockford's mayor and it was brutal. As a Rockford resident that lives out of city limits and unable to vote for mayor, I found it very interested.
I just want to take a moment to address the mayor's latest attempt to manipulate public opinion. It's really nothing new. He has routinely used half-truths and false statements to further his political agenda. He preys on an uninformed electorate and pollutes them with his divisive ideology. Unfortunately, this is par for the course. We've seen all levels and every type of deceit from his administration.
The person writing this article claims Larry Morrissey has been misleading with false information about how many firefighters the city of Rockford should hire - which, apparently, has been happening throughout his mayoral term.
In his latest article Mayor Morrissey uses deceptive language to imply that there is a need, or a want, to layoff firefighter/paramedics. He also implies that A) the preferred method of closing the current budget gap is through layoffs and B) if we don't layoff firefighter/paramedics we'll need to layoff police officers.
According to the information shared by City of Rockford Firefighters Local 413, at the end of this month the city will begin hiring 14 more firefighters. This not only increase the number of firefighters to 62 a day (as it was in 2013), but likely surpass on some days.
Think about that. The city has VOLUNTARILY increased staffing level. They have clearly identified a need for more firefighter/paramedics. So why is our mayor pretending there's a need to layoff firefighter/paramedics when they are in fact hiring MORE?
Not only is our safety in jeopardy by neglecting to keep the appropriate number of first-responders on staff, but not fully supporting our local heroes is a bad judgement call, too.
I love the last line of their post:
Let's hope that our next mayor has some integrity and the ability to engage in honest dialogue.
Agreed. Our country's stress level is high enough - we need transparency and change, that change starts in our cities. If we can't trust our local leaders to fully support the men and women who protect us and keep us safe, how can we trust there will be changes in Rockford.
More From Rockford's New Country Q98.5