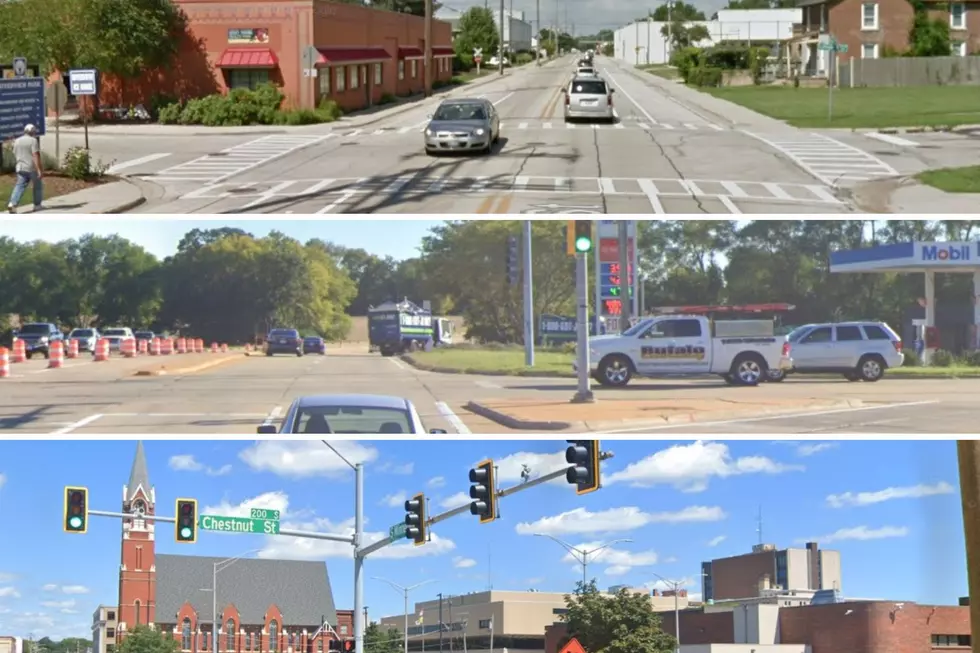 The 3 Worst Roads in Rockford, Illinois May Finally Be Getting Fixed Soon!
Google Street View, Canva
If making fun of and/or complaining about Rockford's pothole-ridden and crumbling streets is one of your favorite things to do, you may have to find some new material soon.
According to a recent report in the Rockford Register Star;
City officials are proposing the largest five-year Capital Improvement Program in Rockford history.
Ok, this sounds interesting, but what does it mean exactly? Here's how Rockford Mayor Tom McNamara explained it according to the RRStar;
It leverages local infrastructure sales taxes to attract state and federal investment in major road and infrastructure improvements. But it also calls for greater investment in some of the worst residential streets and sidewalks in the city.
Could Rockford's pothole problem be a thing of the past soon? I doubt it, but we could see some very big improvements soon.
What Rockford Roads Would Be Upgraded If The Plan is Approved?
We all have certain roads we hate to drive on throughout Rockford, but one of the roads residents complain about the most is South Alpine Road. Ready to learn something interesting about this horrible Rockford road?
Fixing South Alpine Road is actually the State of Illinois' responsibility, not the City of Rockford's, because it is an unmarked state route. City Engineer Timothy Hinkens told RRStar;
 the city convinced Illinois to invest an estimated $58 million into reconstructing a 2.5-mile stretch of Alpine from Linden Road to Charles Street. The state will then transfer the road permanently to the city of Rockford to own and maintain.
While that all sounds like a grand plan, construction isn't estimated to begin until 2027, BUT it will be resurfaced in 2023, so that should help a little.
Madison Street in Downtown Rockford is also on the list of major roads to be prepared, and the good news is, reconstruction of that will begin in 2023, with phase one being completed in 2024.
Chestnut Street, Walnut Street, First Avenue, and the Whitman Steet Interchange are all on the list of repair/upgrades needed too, so fingers crossed they all happen in a timely manner!
Here's more of what this proposed Capital Improvement Plan covers according to the City of Rockford on Facebook...
9 Rockford Intersections That Should Be Turned Into Roundabouts
Rockford Illinois intersections, roundabouts, traffic safety
Can You Identify These 20 Intersections in Rockford?
Rockford has some weird intersections as well as "worst" intersections. Test your knowledge and see if you can correctly name all 20 of these interactions in the forest city.
More From Rockford's New Country Q98.5