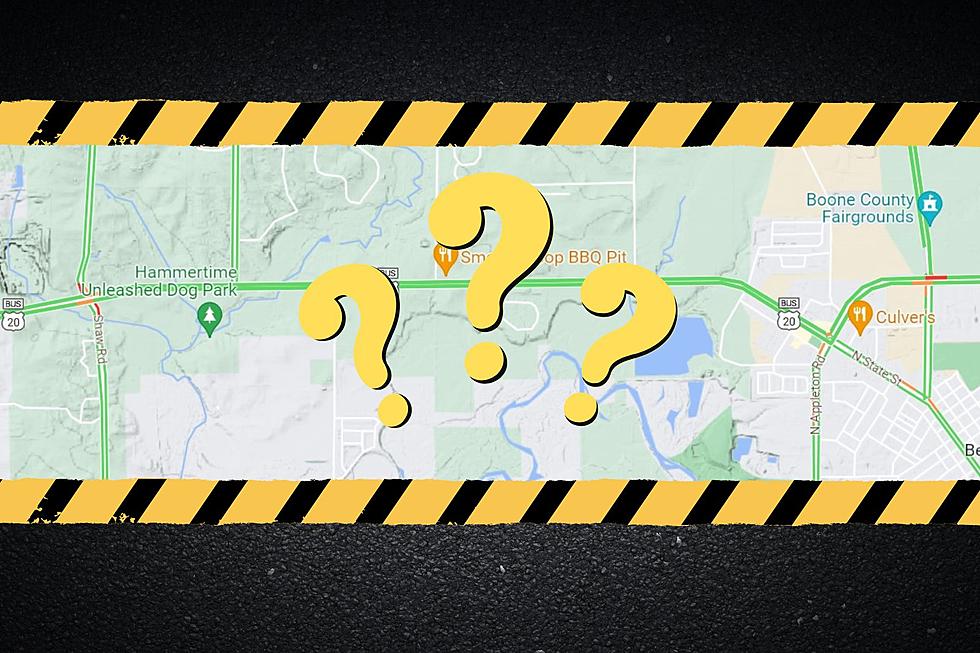 Does This Stretch of Business 20 Near Rockford, Illinois Need a Major Upgrade?
Google Maps, Canva
The Illinois Department of Transportation wants community input on a major renovation they are considering for a 4-mile stretch of Business 20 towards Belividere.
More Illinois Road Construction on the Horizon
I'm pretty darn sure no one in this world, and especially in Illinois ever says "Yay! Road construction season is finally here!". Torn-up roads and detours can wreak havoc on our daily commutes, but subconsciously we all know it's necessarily evil for progress to be made.
It's really not fair for us to wine constantly about the pothole-filled roads throughout Illinois but then complain with the next breath about the construction headaches that come along with fixing our state's road woes.
Some Illinois roads HAVE to be fixed, and then there are others that might not be as mandatory...that is where you and I come in.
Should A Portion of Business 20 Be Turned Into a 4-lane?
The Rockford Register Star reports that IDOT is proposing an upgrade to a 4-mile stretch of Business 20 from Shaw Road to the State Street/Appleton Road intersection in Belvidere, and they want public input on the plan.
IDOT's proposal says;
As a part of the historic and bipartisan Rebuild Illinois plan, the Illinois Department of Transportation has initiated a Phase 1, Preliminary Engineering and Environmental Study for U.S. Business 20 from Shaw Road through the State Street/Appleton Road intersection in Belvidere

The study will evaluate reconstruction of approximately 4 miles of roadway and the expansion from two lanes to four lanes to accommodate future traffic projections.
Basically, in order to turn this 4-mile stretch of road from a 2-way into a 4-way, IDOT would need to use portions of land from the Beaver Bluffs Conservation Area and the  Belvidere Park District's  Glenn H. Green OpenSpace Area.
How much land would the project actually need? It's not as bad as you might think. RRStar's article says;
Less than one half acre of right-of-way and less than one half acre of temporary easement would be used from the 23-acre Glenn H. Green Open Space area. Less than one acre of temporary easement will be required from 79.1-acre Beaver Bluffs Conservation Area.
IDOT is currently studying the environmental impacts of this proposed construction project. If you want your voice to have an influence on the decision, IDOT will be hosting the first of two planned virtual  Public Information Hearings on Thursday, May 11, from 5 to 6 p.m.  You can read more and send questions related to the meeting to IDOT now by clicking here.
9 Rockford Intersections That Should Be Turned Into Roundabouts
Rockford Illinois intersections, roundabouts, traffic safety
32 Stunning Google Maps Pics Show Just How Much Downtown Rockford Has Changed
Changes to downtown Rockford in a little over 10 years.
More From Rockford's New Country Q98.5