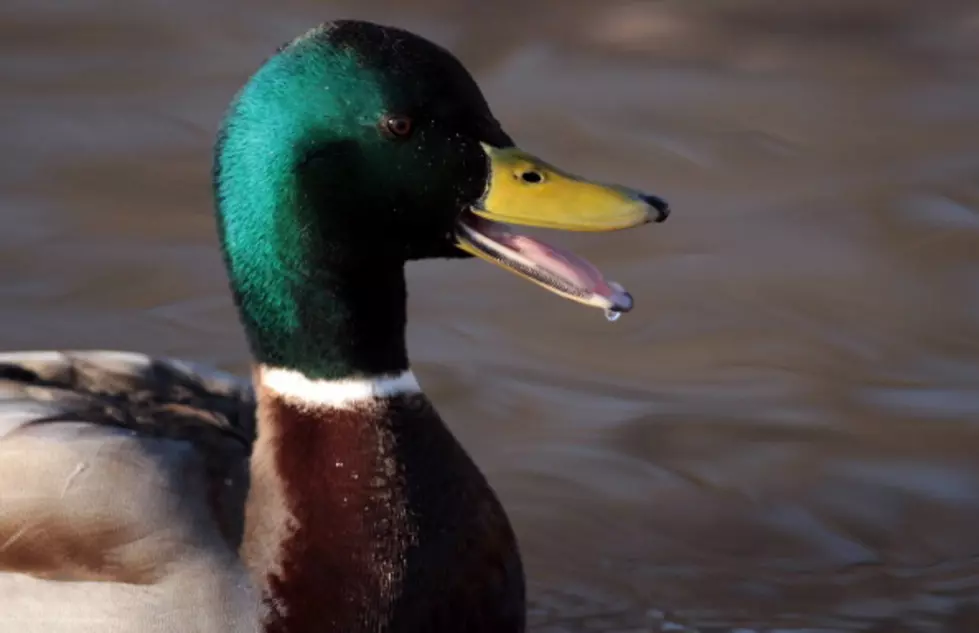 Firefighters Help a Family of Ducks that Fell Into a Sewer [Watch]
Matt Cardy Getty Images
You have to feel the panic mama duck experienced. Her babies fell into a storm drain and mom was helpless. Here come the firefighters to the rescue.
This video shows there is hope for mankind.
Recently in Slovakia a number of residents people heard chirping coming from a storm drain. People noticed a female mallard pacing around it. Local firefighters showed up and discovered mama's babies fell through the grate and into landed down in the storm drain.
Operation "Pull the Baby Ducks Out Of The Drain" began. Watch as mama duck desperately waits in anticipation. This one turns out well.
Kuriózny výjazd hasičov na strednom Slovensku: Pomáhali kačacej rodinke... :-)Firefighters in Slovakia: They helped duck Family... :-)MORE INFO: http://bit.ly/1KOo80d

Posted by noviny.sk on Sunday, July 5, 2015
The Slavakin website Noviny says that after the rescue, the entire family of quackers were put in a bag and taken and released in a nearby river.
More From Rockford's New Country Q98.5