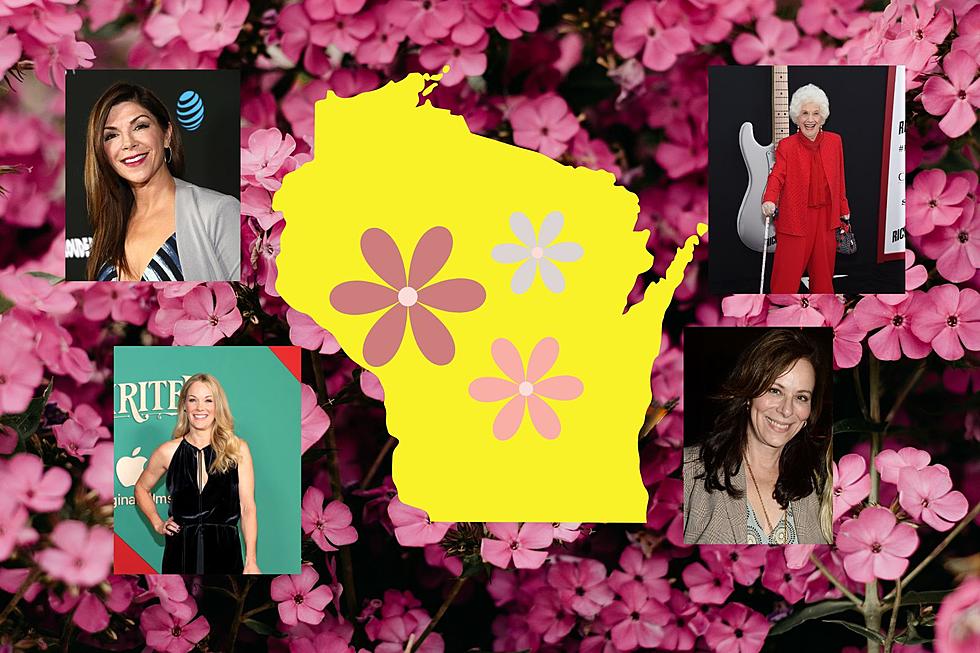 Here are 8 Famous Moms You Didn't Realize are Wisconsin Born
Canva, Getty Images
We officially celebrate Mother's Day this Sunday (5/14) but realize that every day is Mom's Day for all the amazing things she does.
And for some celebrities and actors who are moms, it can be a special celebration as a family, especially when they're back home in Wisconsin where they're from.
Here are 8 famous moms who you may not have even known are from Wisconsin:
Jane was born in Milwaukee and is the real-life mom to three children: Frances Whitford, George Whitford, and Mary Louisa Whitford. But she's famous for her role playing the mom in 'Malcolm in the Middle.'
Born in Madison, Anders is known for her role in the 'Friends' spin-off called 'Joey' and she starred in 'The Class' which won the People's Choice Award for Best New Comedy before being canceled. She has one child that Anders has never revealed the identity of but did say the pregnancy was "unplanned" according to Wikipedia.
Rae is a Milwaukee native and played the house mom in The Facts of Life television sitcom and is the real-life mother to two sons, Lawrence, "a high school teacher, and his older brother Andrew (1955–1999). Andy was autistic and suffered from epilepsy."
This is a photo of Melissa Gilbert who played Laura Ingalls Wilder in the television series 'Little House on the Prairie.' The real-life Wilder was born in Pepin County, Wisconsin, and was mom to 2 children including Rose Wilder Lane.
Szhor was born in Menomonee Falls, Wisconsin and had a breakout role in the CW television series Gossip Girl. She's also the mom to one daughter.
Van Straten was born in Racine, Wisconsin and is known for her role in HBO's True Blood, and also played Jerry Seinfeld's girlfriend in the NBC sitcom Seinfeld. She doesn't have any children, but she posted that these fur babies are her kids.
Born in Milwaukee, Pietz is known for her role in the late 90's NBC sitcom Caroline in the City. She had one child at the age of 23 named Benjamin but put him up for adoption, according to Wikipedia.
We know that Danica isn't actually a mom, but if you Google "Danica Patrick mom" then you may see this post on social media where she claims to be a "proud mom" of a huge bottle of wine.
LOOK: Things from the year you were born that don't exist anymore
The iconic (and at times silly) toys, technologies, and electronics have been usurped since their grand entrance, either by advances in technology or breakthroughs in common sense.
See how many things on this list
trigger childhood memories—and which ones were here and gone so fast you missed them entirely.
READ ON: See the States Where People Live the Longest
Read on to learn the average life expectancy in each state.
More From Rockford's New Country Q98.5