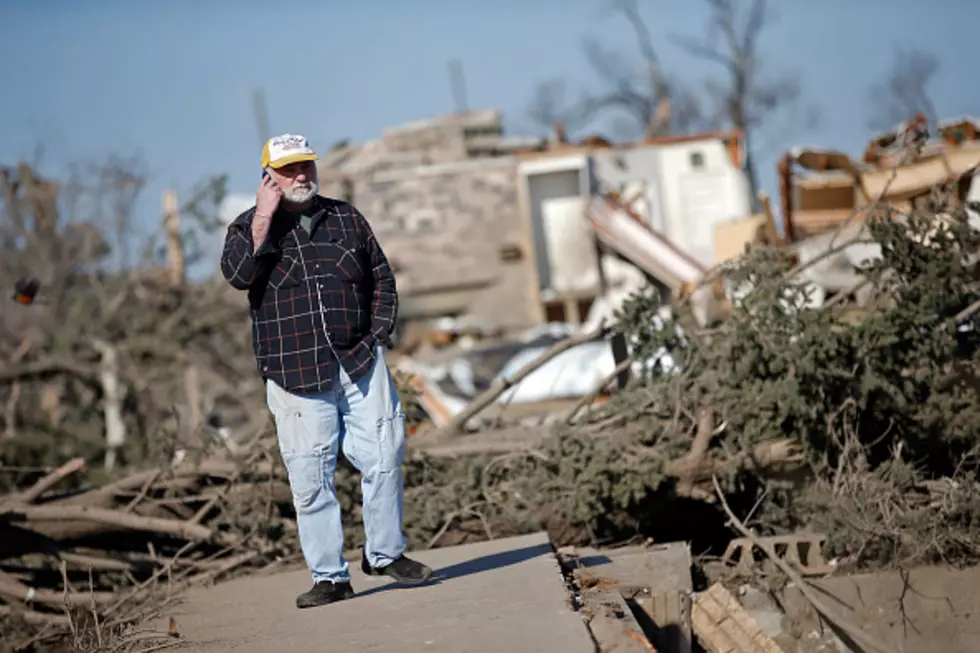 Fairdale Tornado, Husband Of One Woman Who Died Tours the Wreckage [Video]
Jon Durr/Getty Images
"A guy came over, and he walked into the wreckage of my house, and he guided me step by step over the rubble ... but he said, 'Don't look down.'
Yesterday, residents of Fairdale were allowed to return to town for the first time after Thursday's devastating tornado. Residents spent much of the day collecting clothing, photos, mementos left behind by the storm.
Among those returning was Clem Shultz. Clem's wife of 25 years, Geri, was one of two women who were killed by Thursday's twister. The Shultz's house took a a direct hit from the EF-4 tornado that hit this small community in northwest DeKalb County
WGN-TV reports that the Shultz's neighbor, Jacklyn Klosa, age 69 also died and eleven others were in the hospital with injuries. Authorities also said that 18 homes were completely lifted off their foundations.
As reported on Friday night, the National Weather Service has been given an initial rating of EF-4, on a five point scale which means the tornado had wind speeds of 180 – 200 mph.