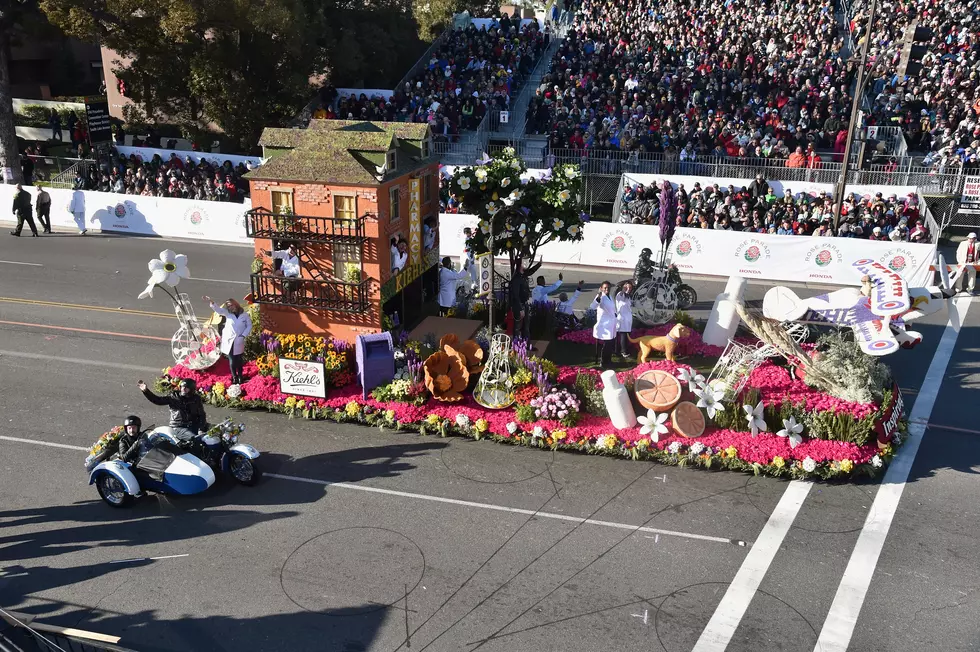 Facts About The Rose Bowl Parade
Alberto E. Rodriguez, Getty Images
I cannot image a New Year's Day without the annual Rose Bowl Parade. Watching those incredible flower floats drive down the sunny streets of Pasadena, California is an annual tradition for millions. Here are a few facts about the parade this year.
The 127th Rose Parade presented by Honda begins at 8:00 a.m. and will feature floral floats, spirited marching bands and high-stepping equestrian units along the 5 1/2 mile route down Colorado Boulevard.
According to Tournament of Roses.com, "An event as large as the Tournament of Roses requires about 80,000 hours of combined manpower each year. That manpower is supplied by 935 members of the non-profit Tournament of Roses Association, a volunteer organization dedicated to presenting an internationally-recognized New Year's celebration.
Each volunteer is assigned to one of 31 committees, with responsibilities ranging from selecting parade participants to directing visitors on New Year's Day, to hosting the press headquarters for media coverage of the Rose Bowl Game, to giving presentations about the Tournament to community groups".
This year's Grand Marshall is award-winning filmmaker Ken Burns, who has directed and produced some of the most admired documentaries about the history of the United States.
Spectators with tickets to sit down in bleachers will need to be there by 6:30 a.m. which means an early New Year's Eve, and plenty of cash for snacks, vendors, and souvenirs
There will be 44 flower covered floats in this years parade. See the entire list here.
You can follow along at home and make the parade this year interactive from your living room. Just download the Digital Parade Program for tablets and smart phones is now available for free download in the Mac App Store (iPad version), Mac App Store (iPhone version), and in Google Play.
You can also find the Rose Parade on Twitter so you can leave your thoughts and comments on the day and parade for all of America to read.
Here's to waking up before the parade is over after a long New Year's Eve celebration.
More From Rockford's New Country Q98.5