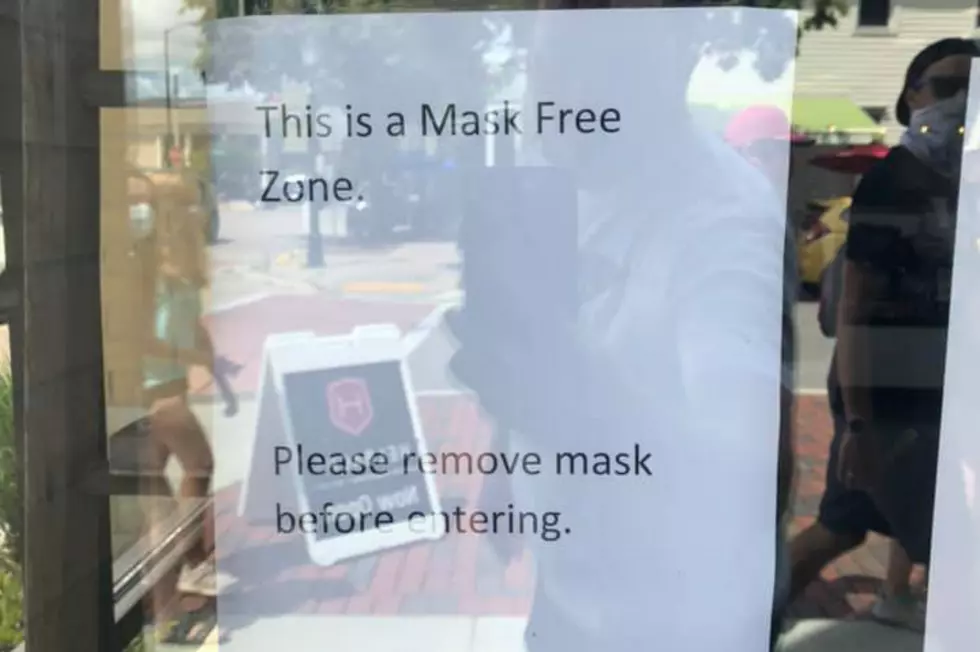 Child Shamed For Wearing Mask at a 'Mask-Free' Coffee Shop in Wisconsin
Jason Chance via Facebook
A former Rockford family made a trip to a coffee shop near Madison and will not return after an unpleasant experience that ended with their 6-year-old leaving the business in tears.
In Dane County, Wisconsin the biggest city is Madison, but just northwest of Mad-town is Middleton, where this event brewed. The county is also under a mask mandate effective Monday morning, according to NBC-15.
In fact, it was enough for local tv news stations (yes, that's plural) to pick up and share the story to a massive audience.
After the Facebook post gained momentum the sign mysteriously disappeared, according to NBC-15.
An NBC15 News team went to the shop, in the 1800 block of Parmenter St., in the afternoon, but did not see the sign at that time.
Also, it's worth noting Public Health Madison Dane County is following up with the coffee shop (Helbachs), according to the report. The alleged incident left Jason and his wife not only refusing to return to the coffee shop but created the wrong kind of attention on social media, and rightfully so.
No matter how you feel about masks, not cool at all to shame a 6-year-old wearing one. She cried. We were following the Dane County mandate. We will not be back.
In my opinion, there should never be an instance where a business discourages face masks during a pandemic. This has "bad for business" written all over it.
---
JB Love is ½ of  Q98.5's Lil Zim & JB In The Morning, weekday mornings from 5:00 a.m. to 10 a.m. Follow him on Twitter, Instagram.
KEEP READING: Here are 50 of the most famous sports goofs
More From Rockford's New Country Q98.5