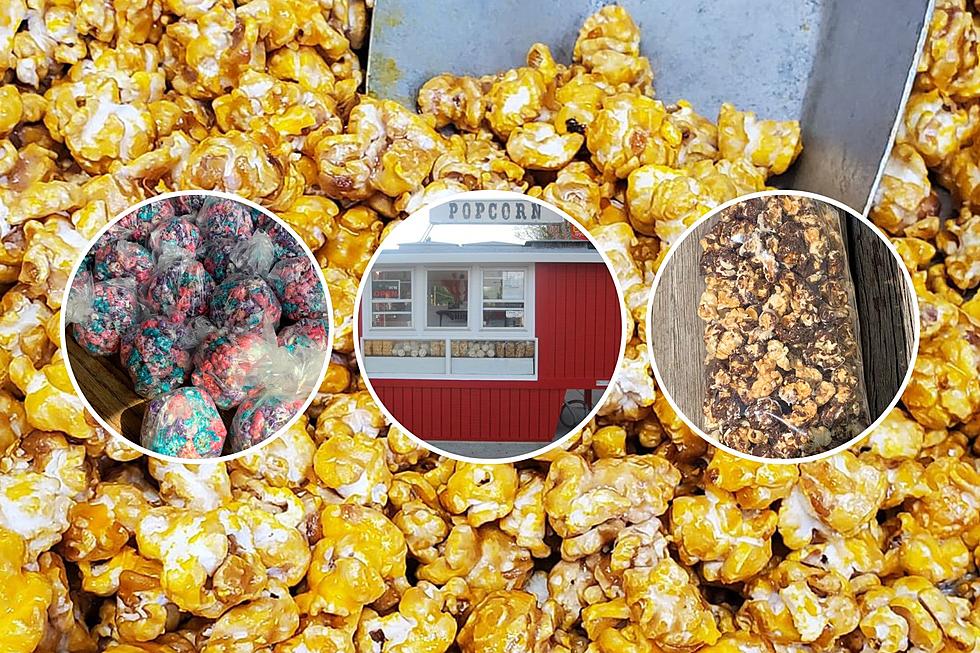 Is This Tiny Shack Hiding Some of the Best Popcorn Illinois Has to Offer?
Cassie's Popcorn via Facebook, Canva
Many people claim the best popcorn Illinois has to offer can be found at one tiny, roadside stand in Sycamore, Illinois.
Illinois' Love Affair With Popcorn
Popcorn is a BIG deal in Illinois, it's even been named the official State snack! Illinois is one of the top-growing popcorn states in the nation, and a Chicago resident named Charles Cretors is credited with inventing the first steam-powered popcorn machine in 1885. The invention revolutionized the popcorn industry and paved the way for the popular popcorn carts and vendors that can still be found on the streets of Chicago today.
Chicago may get the bulk of Illinois' popcorn cred, but many people say the best popcorn in the state can actually be found at a tiny stand called Cassie's Popcorn Stand in Sycamore.
Life Offers More...Popcorn in Sycamore
This tiny popcorn stand has been a beloved part of the Sycamore community since 1924, but the current owners have been operating it since 1981.
Cassie's claim to fame may be their caramel-flavored or Sycamore-style popcorn, but their other imaginative popcorn flavors cannot be ignored...
If those pictures don't convince you that Cassie's makes some delicious popcorn treats, maybe these few Facebook reviews will;
Cassie's Stand is amazing---every-time that I travel to Sycamore --gotta' stop for some Sycamore style...

 

great flavors awesome service and very fresh!! love it

 

Absolutely the best ever. I've had popcorn all over and haven't found anything better yet.
Got a major craving for some popcorn now? Me too...
Cassies Popcorn Stand can be found at 200 S Maple Street in Sycamore, Illinois and will be open for the summer season Monday through Friday from 4 to 8 p.m., and Sundays from 3:30 to 7:30 p.m.
7 Foods You Didn't Know Were Official State Foods of Illinois & Wisconsin
Wisconsin and Illinois' official state foods you probably didn't know about.
20 Unofficial Food Rules People of Illinois Agree On
One of these food rules was broken recently on The Steve Shannon Show. It was a big one. We quickly realized it is one of many 'unofficial' rules.
More From Rockford's New Country Q98.5