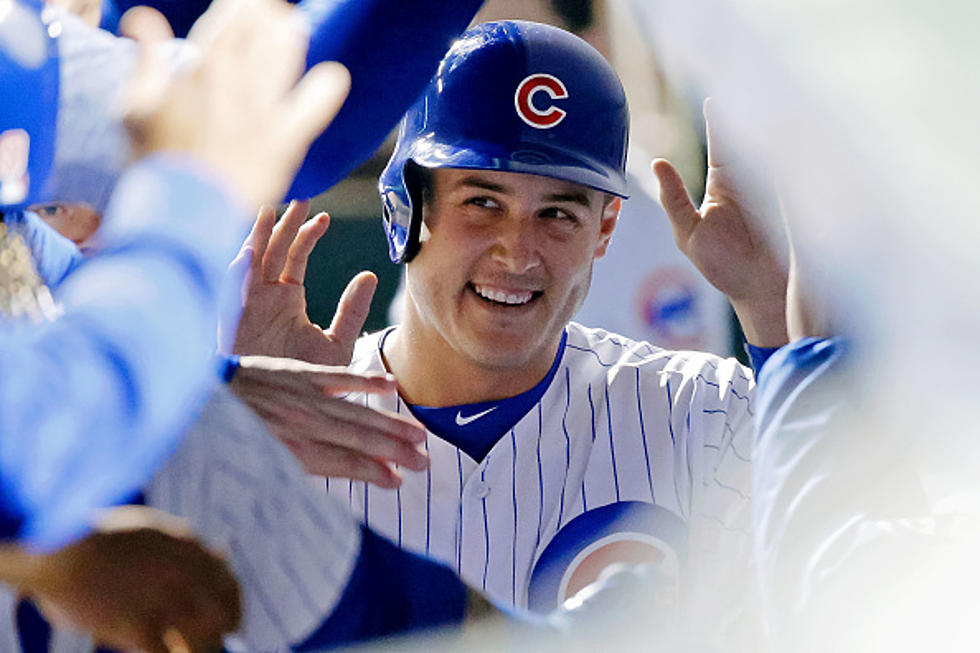 Anthony Rizzo Charmed the World Yet Again Singing 'Piano Man' At Charity Event
Getty Images
Is there anything Anthony Rizzo can't do?
Well, it depends on how you think he did when he came in as a relief pitcher a few weeks ago... but if you think he did alright then I think the answer is, no, there's pretty much nothing he can't do.
Over the weekend he once again proved he is a world class charmer as he sang 'Piano Man' at former Cubs player, Ryan Dempster's charity event.
In what was set up similar to The Tonight Show, Ryan Dempster interviewed Chicago baseball greats including Anthony Rizzo, Kerry Wood and Ozzie Guillen.
My cousin happened to be at the show and she said it was absolutely hilarious, and of course charming AF when Rizzo sang 'Piano Man' to the audience at The Vic.
The event was called, 'Off the Mound,' and was an effort by Ryan Dempster to raise money for CPS Score, which is an after school sports program in the Chicago Public Schools system.
More From Rockford's New Country Q98.5