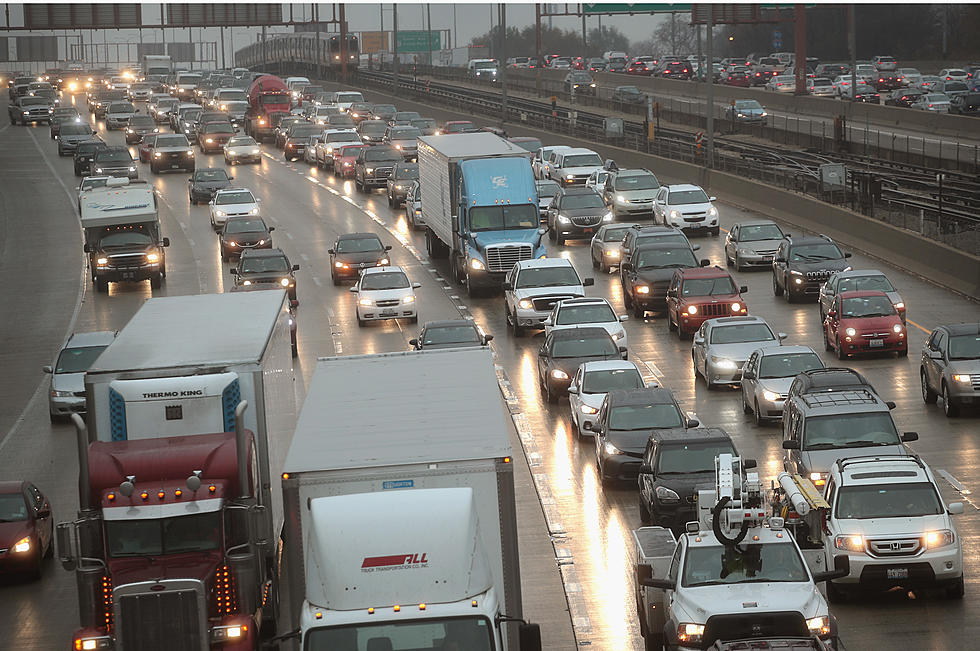 A Whole lot of Illinois Residents Will be Traveling on Thanksgiving
Scott Olson
Thanksgiving is only Four days away, most are getting ready to pack the family up in a car or airplane to go on a road trip to their Thanksgiving destination. Which means lots of hours behind the wheel or in an airport. According to the Chicago Tribune, AAA has stated that over 54 million Americans will travel for Thanksgiving. In Illinois alone, over 2.8 million will travel for Thanksgiving over 50 miles and 2.5 million of them will be on the road.
It will be the busiest traveling Thanksgiving in over 13 years. Some say it's due to the economy at the moment. Whatever the reason is, AAA says to just make sure to wear your seatbelts, keep off your phone and above all, designate a driver. They also state that the best days to travel are on Thanksgiving, Friday, and Saturday. Wednesday will be the absolute worst day to travel due to traffic congestion and the chances for an accident will definitely multiply. For instance, on Wednesday if you travel from O'Hare to downtown Chicago it will take you almost two hours.
If you do decide to travel with the family for Thanksgiving just be careful out there and stay alert because there's always someone paying less attention than you.
More From Rockford's New Country Q98.5