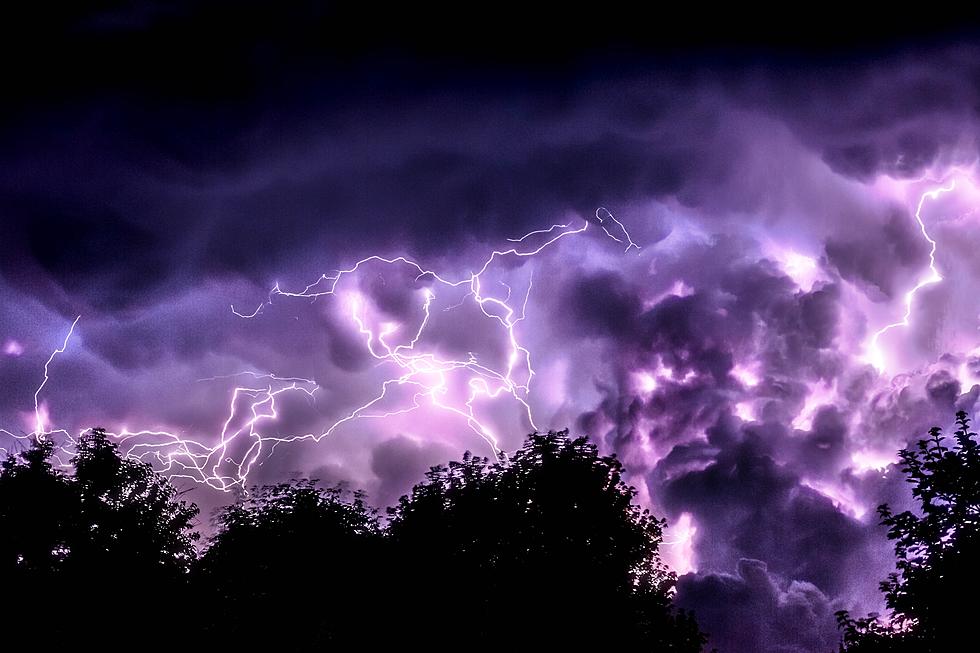 In case you missed, and there's a very good chance you did, a tornado blew through Illinois last night.
It happened while most of us were sleeping in nearby Naperville and whipped through a few other Chicago suburbs too.
THE DAMAGE THE TORNADO LEFT BEHIND WAS UNDENIABLE AND SAVAGE
Incredibly, there have been zero fatalities.
However, it seemed this tornado was picking and choosing which homes and property to destroy.
As of right now, Fox News says more than 30,000 people are without power.
The Daily Mail via MSN says "The tornado touched down near route 53/75th street in Woodridge, DuPage County, around 11 pm ET on Sunday."
INJURIES AND DAMAGES CAUSED BY THE TORNADO
Six people were injured and "at least a dozen homes suffered extensive damage Sunday night." says Fire Chief Mark Pucknaitis.
WHAT KIND OF TORNADO TOUCHED DOWN?
In case you're wondering what type of tornado touched down in the early morning hours, Sam Emmerson on Twitter says it was "likely a strong EF3 based on an impressive 18,000+ ft TDS and a 66 kt Vrot, both remarkable for a QLCS tornado."
The TDS Emmerson is referencing is the Tornadic Debris Signature based on that big number sounds rather large.
Emmerson also mentioned the Vrot. According to US Tornadoes, "Vrot is a simple equation that takes the maximum outbound velocity (red) and the maximum inbound velocity (green), adds them together, then divides that sum by two. Vrot can be measured at any height in the storm, but despite all the capabilities that radars have, they are still limited by physics and geography."
Mike Smith Enterprises Blog dubbed a QLCS tornado as a "Squall line Tornado" and ranked it 2nd on "the hierarchy of tornadoes" just behind a Supercell Tornado. From the sound of things, you don't ever want a Supercell Tornado.
Long story short, while the property damage and injuries are significant enough to report on, it looks like the Chicago suburbs may have dodged a major bullet.
LOOK: The most expensive weather and climate disasters in recent decades
Stacker
ranked the most expensive climate disasters by the billions since 1980 by the total cost of all damages, adjusted for inflation, based on
2021 data from the National Oceanic and Atmospheric Administration (NOAA)
. The list starts with Hurricane Sally, which caused $7.3 billion in damages in 2020, and ends with a devastating 2005 hurricane that caused $170 billion in damage and killed at least 1,833 people. Keep reading to discover the 50 of the most expensive climate disasters in recent decades in the U.S.
Breathtaking Photos of Massive Chemtool Fire from Rockton, Illinois Residents
On Monday, around 7 a.m., a Rockton chemical plant burst into flames. These photos from those that live nearby will make you feel like you were right there.
More From Rockford's New Country Q98.5