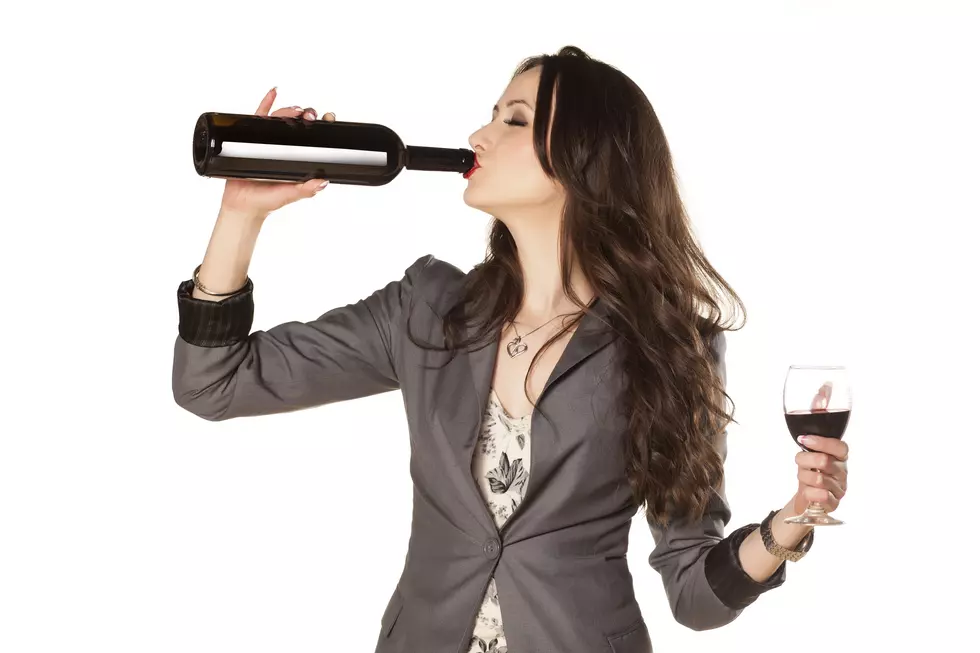 7 Reasons to Forgive Yourself For Eating Cake and Drinking Wine Right Now
Getty Images/iStockphoto
Some of us eat an extra piece of cake (or five) to get through being stuck at home, and some of us wash them down with a glass of wine. Guess what, that's ok.
No one is telling you to drink a bottle of wine every night... or eat an entire cake... but I will be honest with you and tell you I've done both at least twice during this quarantine because THIS IS HARD.
It's hard if you're home completely alone.
It's hard if you have a home filled with people who are driving you crazy.
It's hard if your kids are little and they don't understand that you need to get work done and can't play with them every second.
It's hard if your kids are seniors in high school and they're missing a lot of really important moments right now.
It's hard if you're a stay at home mom who usually gets to plan play-dates and museum trips and afternoons in the park.
It's hard if your kid is 33 year old and got sick with the coronavirus and you can't visit her....
IT IS HARD. So forgive yourself for the extra glass of wine or four pieces of cake and remember that wine is actually good for you in moderation, here are ten reasons why.
Cake is awful for you, but who cares, it's delicious.
And if you couldn't identify with any of the above reasons, it's still ok. Cheers.
How can I stay safe while grocery shopping? And answers to 24 other coronavirus questions
More From Rockford's New Country Q98.5