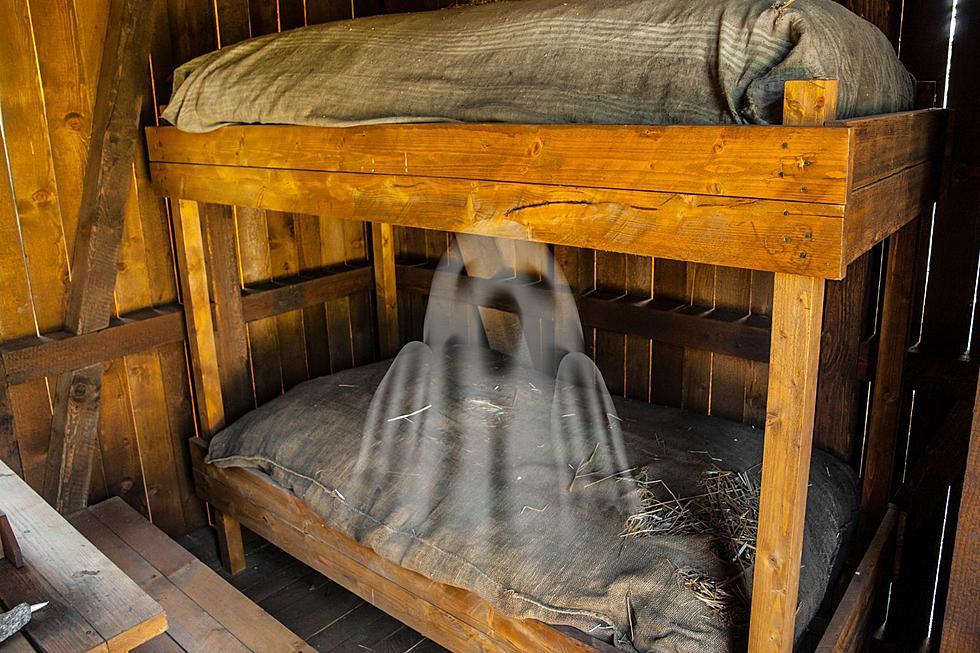 How A Used Bunk Bed Terrorized One Wisconsin Family Into Leaving Their Home
Canva
One of Wisconsin's most infamous and terrifying ghost stories involves a used bunk bed that terrorized a family for 9 months before they finally fled their home.
Remember the Show 'Unsolved Mysteries'?
I'm probably aging myself a bit here, but this show and this guy's face and voice haunted my nightmares as a child...
For those that don't know, that is Robert Stack, the famous "Lead Detective" of the show 'Unsolved Mysteries'.
I'm pretty sure 'Unsolved Mysteries' was one of those shows my parents told me I shouldn't watch as a kid, but I did anyway...despite being a scaredy cat.
'Unsolved Mysteries' began in 1987 as a series, but became a full-fledged show in 1988. It was during that 1988 season that an episode about the mysterious hauntings of the Tallman House in Horicon, Wisconsin aired.
I don't remember ever watching an episode about the Tallman House, but just reading about it now gives me a hardcore case of the creeps.
Haunted Tallman House in Horicon, Wisconsin
The other day I came across an Only In Your State article that completely fascinated me. It was about Wisconsin stories that were featured on 'Unsolved Mysteries', and once I read about the infamous hauntings of the Tallman House, I had to know more.
What gets me the most about this story is that the house owned by the Tallman family wasn't responsible for the terror, a used bunk bed they brought into their home in 1987 was.
Only In Your State's article says;
From the moment the Tallman's children slept in the bunk bed, they were tormented by an evil entity. Eventually, the entire family was being terrorized. Doors slamming shut, items moving on their own, and phantom voices were just a few things the Tallmans experienced. Probably the scariest of all, though, is the red-eyed witch, which was seen by one of the children
The internet is FULL of haunted tales about the Tallman House, and the evil bunk bed they purchased. Here is another recount of the horror the Tallman family experienced from The Paranormal Couple on Facebook...
Ready to really get the chills? Here's the 'Unsolved Mysteries' Tallman House segment that originally aired on October 26, 1988...
I hope you don't have to sleep in a bunk bed tonight.
The Ghost Hunting Game is High at These 12 Places in Wisconsin
10 Illinois Ghost Tours That Guarantee To Scare Your Pants Off
More From Rockford's New Country Q98.5