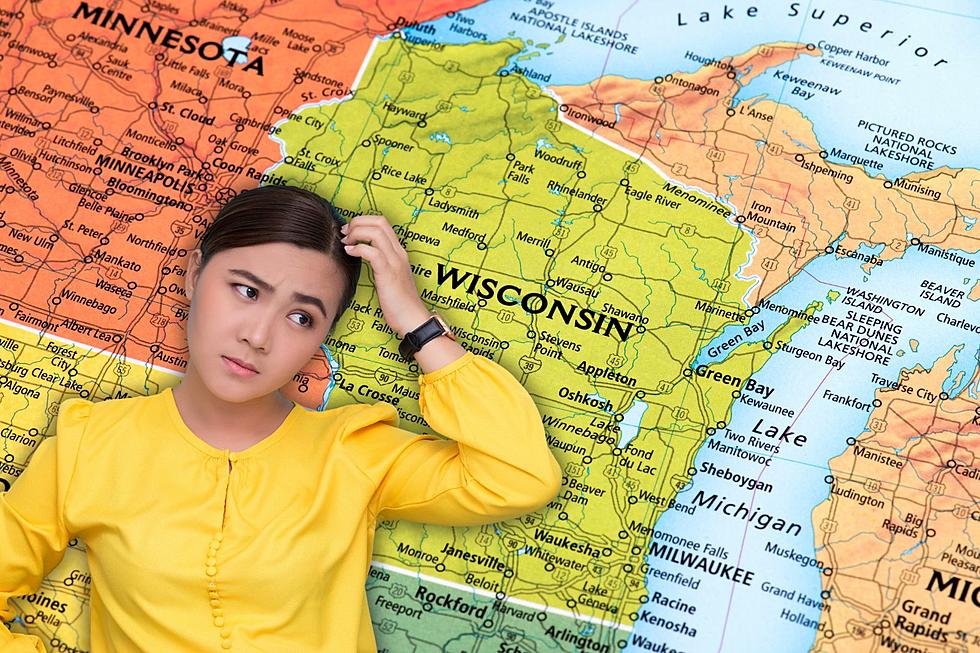 5 Wisconsin Town and City Names That Have Seriously Weird Origins
Canva
To steal a line from Shakespeare; "What's in a name?", well in the case of these 5 Wisconsin towns and cities it's a whole lot of weirdness.
Hard to Pronounce Towns in Wisconsin
The names of many towns and cities throughout Wisconsin were inspired by the state's origins in Native American history, and most of them are constantly mispronounced. Some of the most mispronounced towns in Wisconsin are;
Oconomowoc (oh-CON-oh-moh-wok)
Manitowoc (MAN-i-tuh-wok)
Waukesha (WAW-ki-shaw)
Weyauwega (why-uh-WEE-guh)
While Native American roots run strong through Wisconsin, there's another even more common theme when you look deeper into the name translations; water.
Wisconsin Town Names With Weird Origins
I recently stumbled upon an article from VolumeOne that took a deep dive into the meanings behind some town and city names in Wisconsin. The first thing I discovered about these names is that a lot of them are tied to the French as well as Native Americans.
Some of the meanings they listed make literal sense, and others, are just pretty funny.
Trempealau, Wisconsin - "Mountain With Its Foot in the Lake"
This Wisconsin town is located near a mountain and got its name from the French who called the area "la montagne qui trempe à l'eau" which translates into "Mountain With Its Foot in the Lake".
Fond du Lac, Wisconsin - "Bottom of the Lake"
This is another name Wisconsinites can thank the French for. Fond du Lac is located below Lake Winnebago, and Fond du Lac literally translates to "Bottom of the Lake".
Eau Claire, Wisconsin - "Clear Water"
According to VolumeOne's article; "legend has it that when French explorers first found the Eau Claire river after traveling down the muddy Chippewa River, they exclaimed: Voici l'eau claire!" ("Here [is] clear water!")."  To this day no one really knows if French explorers truly said those words, but Eau Claire still uses the phrase as the city's official motto.
(Here's where the name origins start getting a little weird)
Door County, Wisconsin "Doors of Death"
It's hard to accept that such a popular and beautiful place in Wisconsin would have a name that literally means "Doors of Death", but it received this name due to the dangerous conditions of the water surrounding the peninsula. French settlers called it "Porte des Morts" which means doors of death.
Green Bay, Wisconsin - "Stinking Bay"
Any Green Bay Packers-loathing Illinoisan will probably find this meaning amusing, but when a French explorer named Jean Nicolet discovered the waters around the Green Bay area he apparently didn't like the smell. Nicolet called the area Baye des Puants, which translates to "bay of foul odors" or "stinking bay".
The Safest Cities in Illinois & Wisconsin
Safewise
did a study on the 100 safest cities in America. Eight of them are in Wisconsin and Illinois.
25 Places You Need to See Next Time You're In Wisconsin
More From Rockford's New Country Q98.5