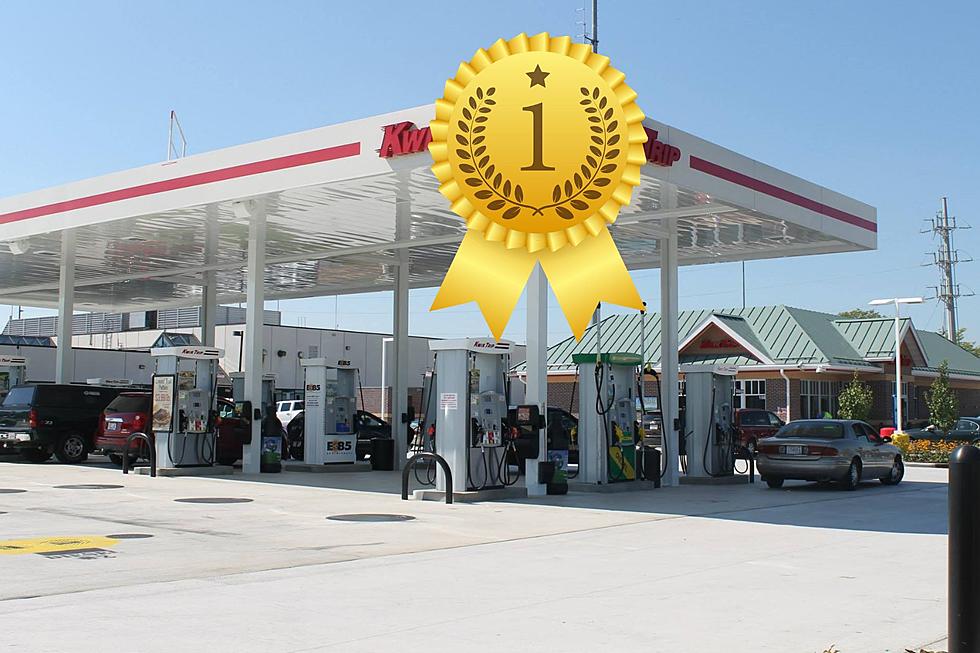 A Family-Owned Wisconsin Gas Station Wins Best in the US for 4th Year in a Row
Kwik Trip via Facebook, Canva
Wisconsin's family-owned Kwik Trip gas station has just been named the Top Gas Station in the US for an impressive fourth year in a row.
Best Things About Wisconsin
As a lifelong Illinoisan, I am not ashamed to admit that I envy Wisconsin residents for a few major reasons.
Wisconsin residents have easy access to Spotted Cow Beer.
Cheese is REALLY good in Wisconsin.
Wisconsin has a lot of really great lakes to visit and swim in.
Wisconsin has Kwik Trip gas stations.
I must admit that I never really fully understood people's obsession with Kwik Trip until one opened in the town where my family's lake house is located last summer. I thought for sure I would HATE Kwik Trip for buying out the family-owned grocery/convenience store/ gas station that used to be there, but then I stepped inside, saw its liquor section, and ate my first Kwik Trip cinnamon roll, and I was hooked.
Kwik Trip Named Best US Gas Station
USA Today just released its 2023 Reader's Choice picks for Top 10 Gas Stations in the United States, and for the fourth year in a row, Kwik Trip ran away with the crown.
Is it because their gas prices are so cheap? I don't think so. I'm pretty sure the bakery and fresh food items they offer are what makes everyone fall in love. USA Today's article says;
This Wisconsin-based, family-owned company operates more than 800 stores in Wisconsin, Minnesota, Iowa, Michigan, South Dakota and Illinois. Their bakeries make more than two dozen different items each day, and all milk is sourced from dairy farms within a 100-mile radius of La Crosse, Wisconsin.
Sure, that all sounds great, but I do have one gripe to make. Kwik Trip's website only lists ONE location in Illinois, and that is in Rochelle. The number of Illinois locations needs to greatly increase immediately...you hear me, Kwik Trip?!? PLEASE make it happen!
You Can't Visit Wisconsin Without Trying These 5 Very Iconic Foods
These aren't just delicious foods, these are the foods that scream the great state of Wisconsin. Bring your appetite.
20 of the Best Day Trips to Take From Illinois
More From Rockford's New Country Q98.5