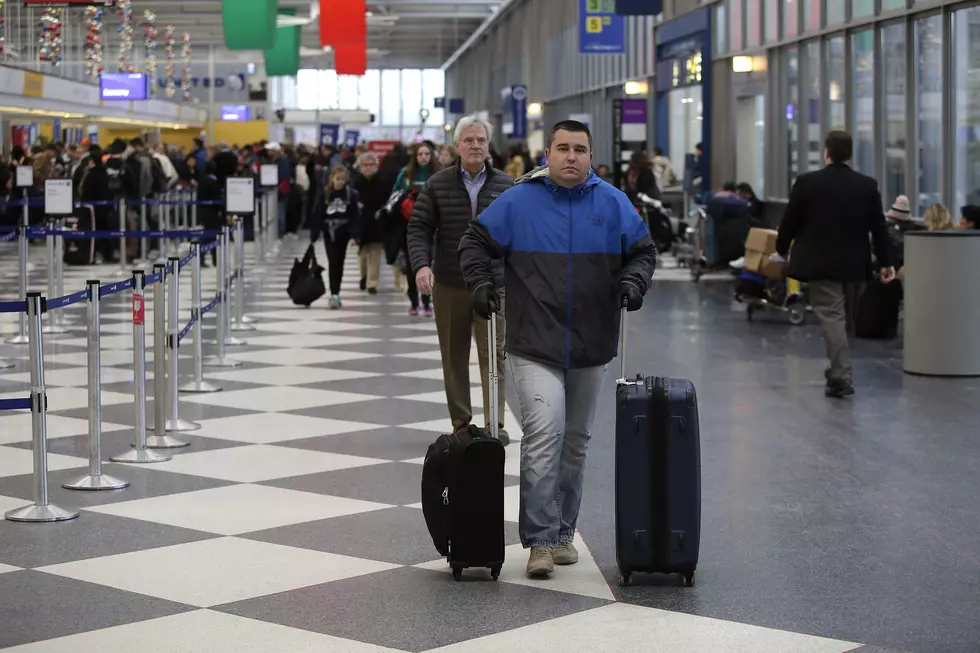 Travelers Might Have Been Exposed To Highly Contagious Infection At Chicago Airport
Getty Images
Do you know anyone traveling through O'hare last Wednesday? Turns out there's a possibility they were exposed to Measles. If they haven't had a measles vaccination they should be aware of the symptoms and consider going to the doctor ahead of time.
According to CBS Chicago, an international traveler was in O'Hare International Airport on Wednesday, January 10, 2018.
People may have been exposed if they were at O'Hare between 6:30 a.m. and 1:00 p.m. on Wednesday, Jan. 10. The IDPH says those who have not been vaccinated are of most concern.
Experts say it takes 3-4 weeks for symptoms to kick in, including a cough, high fever, red watery eyes, and a rash.
Individuals who think they have been exposed should check with their health care provider about protection through prior vaccination or the need for vaccination.
CBS Chicago reports local health departments are working on contacting Illinois residents that may have been exposed.
---
More From Rockford's New Country Q98.5